Celebrity Stalkers Face Serious Penalties In New Jersey And New York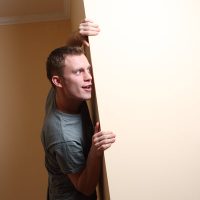 Since the arrival of the Hollywood era, celebrities have been idolized by the general public. To a certain extent, these actors and musicians accept that their lives will never be the same after reaching notoriety. Their wealth and success comes at the cost of their ability to go out in public without fear of being ogled – and in some cases harassed. But even though the lack of privacy is something that all celebrities must accept, individuals still face serious charges for stalking actors and musicians. If you see yourself as the "world's biggest fan" of people like Drew Barrymore or Taylor Swift, you must be very careful about how far you take things.
Man Accused of Stalking Drew Barrymore in New York 
On August 24th, it was reported that a man had been arrested for allegedly stalking the well-known actress Drew Barrymore. This individual was known to both authorities and Barrymore, having delivered an "unsettling message" to the actress just days before his arrest. Initially, the defendant called out to Barrymore from the crowd during an event, telling her that he "needed to see her." As a result, the actress was escorted off the stage briefly while security removed the suspect. The event then continued.
Days later, the defendant was allegedly discovered on a bicycle in the Village of Sagaponack. Witnesses stated that he was asking residents where to find Barrymore's home, and that he was riding down private driveways and looking into residences. Police detained the individual and questioned him, but they ultimately decided to release him.
This should have served as a clear warning to the defendant, but he continued to engage in behavior that was later interpreted as stalking. On August 24th, he was arrested at approximately midnight. Police had apparently determined that his conduct constituted stalking in the fourth degree, which is a misdemeanor. This is a Class B misdemeanor in New York, which may result in up to 90 days in jail. However, an experienced defense attorney may help this defendant experience zero days in jail.
Taylor Swift's Stalker Arrested in  New York 
On August 19th, it was reported that an individual had been arrested in New York for allegedly stalking Taylor Swift. The defendant apparently managed to access her apartment building in Tribeca, but he was unable to find her. Speaking about the incident, the defendant stated that he loved her and was disappointed that he wasn't able to locate her. He also stated that he wanted to marry her. This is not the first time Taylor Swift has struggled with alleged stalkers, and the star has numerous fans that seem obsessed. This defendant was charged with two counts of trespassing – and not stalking.
Where Can I Find a Qualified Criminal Defense Attorney in New York? 
If you've been searching for a qualified, experienced New York criminal defense attorney, look no further than Phillip J. Murphy, Attorney at Law. We understand that fans can sometimes take their love of celebrities a little too far. If you are facing charges such as stalking or harassment, there is no need to accept needlessly excessive legal consequences. Book your consultation today to get started with an effective defense strategy.
Sources: 
hollywoodreporter.com/news/general-news/drew-barrymore-alleged-stalker-chad-michael-busto-arrested-new-york-1235574423/
nypost.com/2023/08/19/homeless-man-arrested-for-sneaking-into-taylor-swifts-nyc-pad/