Civil Rights Enforcement & Education in the Trump Era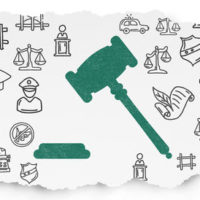 The Department of Education and Secretary Betsy DeVos have drawn a significant amount of civil rights concerns, especially when it comes to affirmative action policies, school segregation, and Title IX, the federal law that prohibits sex-based discrimination in all federally-funded education programs.  Many feel that DeVos has effectively all but completely abandoned her civil rights enforcement duties through decisions such as rescinding Obama-era guidelines for schools concerning sexual assault allegations, getting rid of guidance on the use of race in admissions, and scrapping the use of manuals for civil rights investigators.
Below, we discuss some of those concerns and what is expected in terms of major impacts on your rights:
Diversity in Schools
When it comes to school discipline and diversity specifically, a number of civil rights advocates are concerned that this administration could not only stall progress on achieving education equity, but take the country back in time, but in actually working towards reversing progress on the subject. The administration recently backed a court fight involving plaintiffs going after Harvard University's use of race in admissions, taking their priorities in this subject to entirely new levels.
Sexual Assault and Harassment Allegations
Meanwhile, DeVos' proposed rules for how schools should handle sexual assault and harassment allegations are expected to come out later in November, after the midterm elections. Based on an internal memo that was recently leaked to the New York Times, the administration may attempt to define "gender" under the law as the biological, immutable condition determined by genitalia at birth, and in doing so, completely preventing any protection for transgender individuals under the law. In addition, some of the reported changes would allow students to cross-examine their accusers and both parties (i.e. not just the accused) would have the ability to appeal rulings.
Still, a number of have responded that these are not issues involving an administration that refuses to enforce the law, but rather needs more explicit laws on the books in order to take proper action on certain issues, such as responding to cases of violence against homosexual students in public schools under Title IX versus an explicit hate crimes law covering such crimes.
Contact Our New York & New Jersey Civil Rights Attorneys
Although the federal government can affect who has the right to bring suit under federal laws, states such as New York and New Jersey have their own civil rights laws that protect citizens and allow them to bring suit if those laws and their rights are violated.
If you have been the victim of a civil rights violation, contact the office of Phillip J. Murphy today for a free consultation to find out how we can help. We serve clients throughout Orange, Rockland, Westchester, and surrounding counties of New York, and Bergen County and surrounding areas of New Jersey.
Resources:
politico.com/newsletters/morning-education/2018/11/02/civil-rights-commission-probes-enforcement-under-trump-398618
nytimes.com/2018/10/21/us/politics/transgender-trump-administration-sex-definition.html