Colombo Crime Family Suffers Major Blow In New York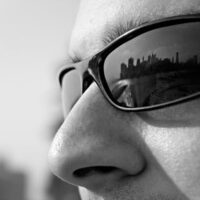 On September 14th, it was reported that the 10 members of the Colombo crime family had been charged with a wide range of offenses, including labor racketeering, extortion, conspiracy, money laundering, and other offenses. The Department of Justice is claiming that the "entire administration" of the crime family could have been taken down, which means all of its major bosses, underbosses, consiglieres, captains, and even soldiers could be put behind bars. The Colombo family is of course one of New York's five major crime families, and the authorities have been trying to take them down for many years.
If you are being charged with any offenses related to organized crime or mafia activity, it makes sense to get in touch with a qualified, experienced criminal defense attorney as soon as possible. No matter who you are or what you have done, justice is supposed to be blind and fair. You are always innocent until proven guilty, and a legal professional can make sure you get a fair trial.
What are the Defendants Being Charged With? 
Defendants include boss Andrew "Mush" Russo, underboss Benjamin "Benji" Castellazzo, and Ralph DiMatteo, the consigliere. Several captains have also been charged, along with at least one soldier and a few associates. 13 defendants have been arrested, but as of September 16th, Ralph DiMatteo remains at large. He recently posted a pool photo online, seemingly "taunting" the authorities in the process.
One of the main offenses these individuals allegedly committed has to do with a Queens-based labor union and its health care benefit program. The family allegedly committed fraud through this organization and also through workplace safety certifications. Some members of the family are being charged with loansharking and drug trafficking as well. At least one individual was recorded threatening to kill an individual, and it is believed that the crime family was able to divert more than $10,000 each month from the labor union's health fund.
Are Penalties Worse if You're Part of Organized Crime? 
If you're part of a crime family or a gang in New York, could you face stiffer penalties compared to acting alone? On one hand, justice is supposed to be blind. You will be prosecuted to the letter of the law, regardless of who you are or who you have associated with. On the other hand, New York has several sets of laws that apply specifically to those taking part in organized crime. These include RICO, which is the Racketeer Influenced and Corrupt Organizations Act. This act gave prosecutors more freedom and power as they pursued mafia organizations and crime families. There is also "little RICO," which expands upon these powers.
Enlist the Help of a Qualified Attorney Today 
If you need legal assistance, contact skilled New York criminal attorney Phillip J. Murphy. We have helped numerous defendants with a range of criminal charges, and we can assist you as you face this situation in the most efficient way possible. With our help, you can fight for your rights and pursue a positive legal outcome. Book your consultation today.
Sources:
nydailynews.com/new-york/ny-colombo-family-consigliere-ralph-dimatteo-fugitive-florida-20210915-3kfxbug6cvauhm73hgy5iexvk4-story.html
justice.gov/usao-edny/pr/14-defendants-indicted-including-entire-administration-colombo-organized-crime-family