Commercial Driver's License Violations in New York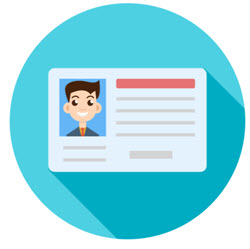 Individuals with a commercial driver's license (CDL) rely on that license for their livelihoods. Traffic infractions that affect your ability to keep and use this license, therefore, can have huge repercussions on your career and ability to support yourself. This can also have repercussions on states like New York, which rely on these vehicles to bring in goods and services every day.
It is important that those with commercial driver's licenses know what activities can threaten maintaining the license and, if they should receive a citation, work with an experienced criminal defense attorney to ensure that it is handled in such a way as to not threaten their ability to continue their profession.
Commercial Driver's License Requirements in New York
In New York, you must have a CDL or commercial learner's permit to operate any of the following commercial motor vehicles:
A single vehicle with a gross vehicle weight rating (GVWR) of 26,001 pounds or more;
A trailer with a GVWR of more than 10,000 pounds (if the gross combination weight rating is 26,001 pounds or more);
A vehicle designed to transport 15 or more passengers or defined as a bus under New York's Vehicle and Traffic Law; and
Any size vehicle that requires hazardous materials placards or carrying a material listed as a select agent or toxin.
Penalties
In addition to potentially assigning court penalties, the New York Department of Motor Vehicles will suspend or revoke your CDL for any of the following reasons:
Habitual traffic violations;
Failing to pay traffic tickets;
Alcohol or drug-related offenses (your CDL will be disqualified for operating a CMV with a blood alcohol concentration of 0.04 percent or higher, refusing a blood alcohol content test, or driving any vehicle under the influence of alcohol or a controlled substance); or
Driving an uninsured vehicle.
What many commercial drivers might be surprised by is that issues with your truck may also lead to a commercial trucking violation—even if these issues were someone else's responsibility, such as the company's. For example, if the truck is missing particular mirrors, or is overweight/overloaded, etc., it can constitute a violation. Another example: New York City Traffic Rules require that commercial vehicles display the registrant's name and address on both sides of the vehicle; if this is not done, it's a violation. In addition, the allowed gross vehicle weight in New York City is 80,000 pounds. Vehicles that exceed this limit must first obtain an overdimensional permit before they operate. Failure to do so could also result in a violation.
Criminal Defense Attorney Representing Commercial Drivers
If you have received tickets for violating traffic laws or fear that you may be in danger of your CDL being suspended or disqualified, contact the office of Phillip J. Murphy to speak with one of our experienced criminal defense attorneys. We have close 30 years of experience working with commercial drivers to ensure that they and their jobs are protected, and we're here to serve communities throughout the New York-New Jersey-Connecticut tri-state area.
Resource:
wtop.com/dc/2016/10/want-get-job-get-cdl/