Court Finds Mindset & Intention Irrelevant In Wildlife Crimes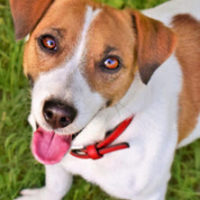 On June 21, a federal court found the Justice Department's longstanding policy of deciding under what circumstances it would prosecute individuals who killed animals protected under the Endangered Species Act to be outside the range of prosecutorial authority.
At issue in the case was a policy known as the "McKittrick Policy," originally stemming from a 1998 Ninth Circuit Court of Appeals case whereby the defendant claimed that he thought he was shooting at a wild dog instead of an endangered wolf. Conversely to what the court specifically decided, the government had decided years ago—via internal memorandum—that it would only prosecute individuals who killed threatened and endangered species if they specifically knew that the target was a listed species and admitted to such, creating what some called a kind of "get-out-of-jail-free card" if the accused claimed they did not realize the animal they shot was a protected one.
On June 21, the court disagreed with this policy, ultimately finding that a defendant does not need to know that he or she is specifically shooting at an endangered species in order to be held criminally liable.
Fabricated Burden Of Proof?
Although in 1998, the Ninth Circuit Court of Appeals had provided knowledge instruction in the original McKittrick case, the government believed that the jury instruction approved in the case wrongly defined the mens rea required for a misdemeanor conviction under the law. Specifically, it reasoned that the more analogous mens rea requirement was found in a public welfare offense for knowing violations of an Interstate Commerce regulation, where "knowingly" means knowing the essential facts or willfully neglecting to inquire into them.
As a result, the Department of Justice notified all of its prosecuting attorneys to stop using the jury instruction approved in McKittrick. It also distributed an internal policy which stated that the government needed to prove—beyond a reasonable doubt—that any defendant prosecuted in these cases knew the biological identity of the animal that was harmed.
Challenging the Policy
In challenging the policy, the Plaintiffs asked the Court to find that the Department of Justice had adopted an ultra vires agency policy or one which exceeded its statutory authority. They also argued that the government was interfering with wildlife crime enforcement efforts when it came to prosecuting individuals who targeted protected species and this constituted an abdication of the Department of Justice's statutory responsibility to prosecute criminal violations of the Endangered Species Act.
Criminal Defense Services
If you have been accused of a wildlife crime, this decision could mean that you could be vigorously prosecuted and spend years in prison—paying significant fines—if you are charged with a wildlife crime. Contact the office of Phillip J. Murphy today to find out how we can help; we've represented thousands of clients throughout New York and New Jersey accused of state and federal crimes.
Resources:
eenews.net/stories/1060056446
eenews.net/assets/2017/06/22/document_gw_07.pdf