Courts Can Now Issue Search Warrants For Suspected Animal Abuse In New Jersey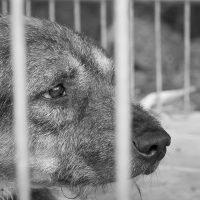 For the most part, authorities in New Jersey have no right to invade your private residence unless they have an acceptable reason for doing so. And even if they do have a valid reason for wanting to enter your home, they must obtain a warrant before doing so. Unfortunately, courts continue to provide authorities with various loopholes and excuses to obtain search warrants, and the newest development in this area involves potential animal abuse.
Bill S-981/A-2354 Explained 
On July 26th of 2023, Governor Phil Murphy announced a new bill to strengthen protections for animals. Speaking about the bill, Murphy stated:
"I am proud to sign legislation that will not only strengthen protections for animals in New Jersey, but ensure that animals who have suffered cruel treatment are cared for swiftly and sufficiently. These safeguards and procedures will enable law enforcement to intercept cases of animal cruelty and make certain that those animals are given a second chance." 
Under the new law, courts are now authorized to issue warrants that allow any law enforcement officer to enter private property if they suspect animal cruelty is taking place. The goal is to allow the authorities to quickly get custody of animals that are being abused and take them to safety.
The legislation also goes one step further, allowing an officer to enter the property without obtaining a warrant if they have reason to believe the animal is in immediate danger and requires protection from harm.
The Implications Are Quite Serious 
Although this bill was clearly intended to protect animals from abuse, law enforcement can now potentially take advantage of this loophole. In theory, they can now enter onto property under extremely questionable circumstances simply by stating that they were concerned about animal welfare after the fact. For example, a police officer might want to enter a home in order to search for drugs or other illegal items. If they hear a dog barking from within the home, they could immediately claim that they believe the animal is being abused.
Technically, this would be enough to allow them to enter the home without obtaining a warrant. Although animal cruelty is a legitimate concern, New Jersey must balance their protection with age-old property rights that every American is guaranteed under the Constitution. Whenever police gain new powers to enter homes without warrants, there is always the chance that they may abuse this power.
Where Can I Find a Qualified, Experienced Defense Attorney in New Jersey? 
If you have been accused of an alleged crime that was discovered after the execution of a search warrant, it may be possible to avoid charges if you can prove that the initial search warrant was invalid. Book a consultation with a qualified New Jersey criminal defense attorney to explore your legal options, and choose Phillip J. Murphy, Attorney at Law to get started with an effective action plan. Reach out today.
Sources: 
973espn.com/new-jersey-passes-new-law-to-protect-animals-from-cruelty/
nj.gov/governor/news/news/562023/approved/20230726c1.shtml