Creato Murder Trial Draws Attention in New Jersey This Week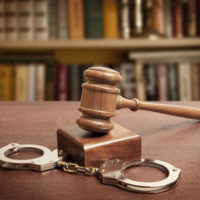 By now, many people in New Jersey have heard of David Creato Jr., the father accused of killing his three-year-old son, and whose murder trial is now taking place in Camden, New Jersey. Creato's son's body was found in October 2015 in a nearby creek.
Creato has been accused of murdering the child allegedly because he interfered with his romantic relationship, but Creato maintains that his son wandered away from the home where they lived hours before he was found. Creato was the one to report his son's disappearance the morning the child's body was found.
Key Gaps Regarding What Happened
Key gaps remain in proving Creato's guilt beyond a reasonable doubt: For one, the state has not been able to indicate how or where the toddler was killed—only that he died from either drowning or suffocation. In addition, investigators arguably failed to inspect the child's body or clothing for DNA from any other suspects and properly interview sex offenders in the area, two crucial aspects of any child's murder investigation.

The "Beyond A Reasonable Doubt" Standard
In this case, Creato is facing both murder and child endangerment charges. However, three autopsies failed to produce a formal cause of death. It appears that the case against Creator rests solely upon circumstantial evidence and the assumption that Creato needed to "get rid" of his child in order to preserve his relationship with his then-girlfriend, Julia Stensky.
However, the"beyond a reasonable doubt" standard does not allow a jury to convict someone if they may have, could have, or probably committed a murder. It means that the jury is absolutely sure about what happened; that questions surrounding who is responsible for a murder have been answered. It does not mean that you can convict the individual who is on trial simply because it appears that no one else would have the motive to commit the murder. And it does not mean that you convict someone simply because you think he's the only person on earth whose "life is better" without the murder victim alive, and/or you think that it isn't likely that a three-year-old child would wander out of an apartment and end up in a creek. These are all arguably judgment calls, not certainties.
New Jersey Criminal Defense Attorney
If you live in New Jersey and have been accused of murder, it is crucial that you speak with an experienced criminal defense attorney right away before speaking with the authorities.
At the office of Phillip J. Murphy, we've been representing individuals accused of violent crimes in Bergen County and surrounding areas for more than 25 years. We know the court system in New Jersey in and out. Contact our office today for a free consultation and we'll get started helping you.
Resource:
6abc.com/news/closing-arguments-under-way-in-david-creato-murder-trial/2027330/