Crime Rates In New York Plunge, While Penalties Remain The Same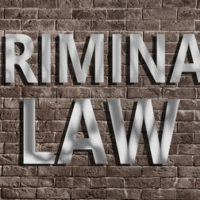 New statistics on crime in New York have captured headlines of late: According to the reports, as of late December, there have been less than 300 killings in New York City this entire year–the lowest number since the beginning of keeping reliable records.
Crime has not just fallen overall; it has fallen in every major felony category, including assault, burglary, car thefts, grand larceny, manslaughter, murder, rape, and robbery. If the pattern holds through the end of 2017, crime will have declined for 27 years straight here in New York; all in the midst of police reportedly using less deadly force, making fewer arrests, and scaling back on controversial practices such as stop and frisk.
Increases and Decreases
Police officials have also reported a higher rate of rape reporting, speculating that it could be due to the publication of accusations against Harvey Weinstein and the "Me Too" movement. Reporting of misdemeanor sex crimes have also reportedly increased. Conversely, shootings have plunged, with fewer people being injured by gunfire.
Changes in New York Police Behavior
Many attribute this transformation to Mayor de Blasio, who ran on a platform of police reform, transforming the Police Department to one that relies on greater restraint and building trust with New York communities. According to de Blasio and police commissioner James P. O'Neill, the drop in crime can be attributed not only to building relationships in communities, but in "going after the relatively small groups of people," such as repeat offenders and "gangs." Extra funding was also provided for investing in equipment, officer hiring, overdose-reversal drugs, and officer training. The result: police officers are using deadly force less frequently; relying more on stun guns instead of guns with bullets.
Is The Economy Responsible?
Still, many criminologists have remarked that the explanation behind this drastic of a decline still remains "utterly mysterious," while others have pointed out that crime trends are always closely tied to economic conditions such as inflation, interest rates, and unemployment rates. Experts at the Brennan Center for Justice expect an overall decline in crime rates nearing almost three percent and a close to six percent drop in murder rates across the largest cities all over the country.
New York Criminal Defense Attorneys
While the statistics indicate that crime is on the decline, this does not mean that New York has reduced penalties for violent or any other crime. These charges are very serious, and can ruin one's record forever.
If you live in New York and have been accused of a crime, contact the office of Phillip J. Murphy today to find out how we can help you. We serve clients in Rockland County and surrounding areas of New York.
Resource:
nytimes.com/2017/12/27/nyregion/new-york-city-crime-2017.html?hp&action=click&pgtype=Homepage&clickSource=story-heading&module=first-column-region&region=top-news&WT.nav=top-news