Criminal Charges against Volkswagen Executives Escalate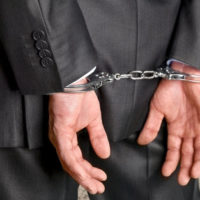 Criminal charges against Volkswagen (VW) executives continue, as U.S. federal prosecutors have accused six of them of knowingly providing false information to American regulators after regulators initially became suspicious of emissions cheating three years ago. As these prosecutions move forward, they could, in turn, end up having a permanent effect on the prosecution of this type of "white collar crime."
The prosecution of individual executives within the company is just the beginning; there are a reported 37 others under investigation, and they come after Volkswagen pled guilty to criminal charges related to emissions cheating in January. Thus far, executives such as Oliver Schmidt—the company's former head of compliance—have defended themselves by claiming that they were misled by the company's information technology specialists and lawyers; specifically, that their lack of technical expertise prevented them from questioning the internal advice provided by diesel experts.
Charges
The charges being brought against Schmidt and the other executives are serious: they are being charged with impairing and impeding the lawful functions of the U.S. Environmental Protection Agency (EPA), defrauding U.S. customers of VW's diesel vehicles, and violating the Clean Air Act. Specifically, those conducting the investigation are accusing VW of falsely representing to the EPA and the California Air Resources Board (and its U.S. customers) that its diesel-engine vehicles met U.S. emissions standards and were "clean diesel" when, in fact, they were not.
In doing so, the company and its executives therefore sold vehicles that effectively violated the Clean Air Act. The Act itself prohibits manufacturers of motor vehicles from selling, offering for sale, or introducing or delivering for introduction into commerce any new motor vehicle or engine unless it first complies with emissions standards, including nitrogen oxide emissions standards. Once they do comply, the EPA then issues a certificate of conformity for the vehicle or engine.
Evidence
In order to hold executives like Schmidt accountable for criminal acts such as these, officials must first establish that Schmidt and the others knew that there was a discrepancy between emissions on the road versus in the test labs, why that discrepancy existed, they were deceiving and misleading U.S. regulators by offering reasons for the discrepancy (other than the truth, which was that the intentionally installed software in the diesel vehicles was designed to detect and cheat on U.S. emissions tests). This information is based on personal observations of investigators, as well as information obtained from interviewing witnesses and gathered from other agents. As with other crimes, investigators need sufficient probable cause for the charge and arrest of these executives.
Criminal Defense
If you have been accused of any white collar crimes—including fraud, bribery blackmail, and/or others—you will need an experienced criminal defense attorney advising you every step of the way. At Phillip J. Murphy, attorney at law, we have been assisting citizens accused of crimes throughout New York and New Jersey for over 25 years. Contact us today for a free consultation.
Resources:
nytimes.com/2017/02/25/business/volkswagen-diesel-scandal-emissions-oliver-schmidt.html
justice.gov/opa/press-release/file/923686/download