Dakota Access Oil Pipeline Protesters Gain Victory but Still Face Arrest Charges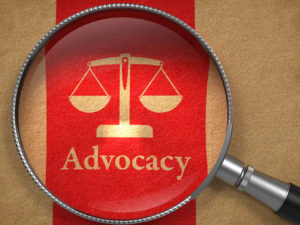 Many have been following the stories of the North Dakota pipeline protest, where protesters have, over the course of the last few months, been subject to tactics from law enforcement including the use of fire hoses and rubber bullets, and criminal arrests. On Sunday, December 4th, in a major victory for those protestors, the Department of the Army announced that it would not allow the pipeline to be drilled. Still, those who were subject to criminal arrests are dealing with civil rights violations and have not yet returned home.
Those protesting the pipeline objected to its path due to concerns over the potential contamination of nearby drinking water and the pipeline's route through sacred ancestral lands. In late November, hundreds clashed with police over the pipeline issue, with some law enforcement officials even making public statements justifying their use of fire hoses against protesters in below-freezing weather, a tactic that many would consider to be unnecessarily cruel.
Severe Methods & Injuries
According to reports from the Indigenous Environmental Network–which was on the ground with medics at the site–nearly 200 people were injured and 12 hospitalized for head injuries on November 20th alone. One protester even went into cardiac arrest. The medical team attributed most of the injuries to the pepper spray, concussion grenades, and rubber bullets used by law enforcement. In addition, with the temperature as low as 23 degrees outside, the water sprayed from the cannons evidently caused early signs of hypothermia.
The Right to Assemble
Under circumstances like these, law enforcement sometimes characterizes protests and demonstrations as "rioting." The boundary between what is an acceptable right to protest and what methods can lawfully be used by law enforcement against protesters for "crowd control purposes" is both a civil rights and criminal law issue.
Specifically, according to the December 4th New York Times article, the sheriff has officially called the demonstrations "unlawful" protesting. However, the First Amendment grants people the right to peacefully assemble, the freedom of association, and the freedom of speech. As long as protests are not violent, a threat to public safety or national security, nor violating the laws of the state in which they are located, they arguably cannot be classified by law enforcement as civil disobedience. Conversely, demonstrations and protests support democratic and constitutional order. When police undergo mass arrests and/or the illegal use of force, you have the right to challenge those activities and protect your rights and the rights of other protesters involved.
Speaking With an Attorney
If you could be facing jail time and/or a compromised record after being targeted for exercising your constitutional rights, you should speak with an experienced criminal defense attorney as soon as possible. Phillip J. Murphy serves citizens unfairly targeted by police throughout New York and New Jersey; contact our office for a free consultation today, and find out how we can help you.
Resources:
nytimes.com/2016/11/21/us/dakota-access-pipeline-protesters-police.html
nytimes.com/2016/12/04/us/federal-officials-to-explore-different-route-for-dakota-pipeline.html?_r=0