Day Care Providers Charged With Manslaughter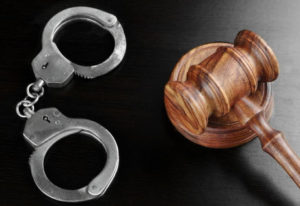 Recently, an unlicensed daycare provider was charged with manslaughter in the death of a six-month-old child, who suffocated after entangling herself with her seatbelt strap while under the care of a provider who did not have a license, and who had previously been cited for failing to comply with restrictions on the number and ages of children.
Many would likely be surprised to find that a daycare provider could be charged with manslaughter after an accident like this; specifically, where the provider didn't do anything to intentionally harm the child. However, manslaughter offenses can be involuntary, such as reckless acts that end up harming someone else.
Manslaughter & Reckless Conduct
In fact, this happens somewhat frequently, where a child is killed while under the care of an unlicensed daycare provider—running a daycare operation from their home—after an oversight which results in a deadly accident. While it is entirely possible for a licensed daycare provider to also be charged with manslaughter if they engage in reckless conduct that harms someone else, law enforcement clearly takes state daycare licensing requirements seriously such that, if a child is harmed while under the care of a provider who is unlicensed, that provider is more likely to face criminal charges, especially if they are violating any limits on the maximum number of children that can be under one provider's care.
The Law in New York
In New York, the Office of Children and Family Services provides support for those interested in starting a daycare program. New York law requires that any program planning to serve three or more children for more than three hours per day, on a regular basis, obtain a license. To obtain this license, the provider must demonstrate that the program meets the requirements of the state in order to ensure the health and safety of the children under its care.
New York also sets limits on the total number of children that daycare providers can accommodate, based upon what type of program is involved; for example, a group family daycare home describes a program administered in a family home for seven to 12 children of all ages; and there must be one caregiver available for every two children under two years old in a group family home. In a family daycare home, child day care is provided in a family home for three to six children total.
Manslaughter Defense Attorney
If you or someone you know could be facing manslaughter charges, it is essential that you consult an experienced criminal defense attorney as soon as possible. Phillip J. Murphy has been practicing criminal defense law and serving clients throughout New York and New Jersey for over 20 years. Contact our office today for a free consultation and we'll discuss your case and how to ensure that your rights are protected.
Resources:
kare11.com/news/crime/daycare-provider-charged-with-manslaughter/364904093
wtnh.com/2016/09/08/fairfield-daycare-owner-arrested-in-infant-death/
ocfs.ny.gov/main/childcare/starting.asp