Dealer Gets 10 Years In Connection With Celebrity Overdose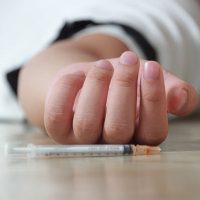 Multiple states have introduced new legislation that holds drug dealers accountable for their customers' fatal overdoses. While these laws may be highly controversial, they are already taking effect. Recently, a drug dealer was sentenced to a decade behind bars for "causing" the overdose death of a well-known actor in New York – and this shows just how seriously authorities are approaching the ongoing opioid epidemic in the United States. This is particularly true in situations involving fentanyl.
Overdose of Famous Actor Leads to 10-Year Prison Sentence 
On August 18th of 2023, it was reported that the overdose death of actor Michael K. Williams had led to a 10-year prison sentence for the dealer who sold him the drugs. Williams was born in New York City. Over the course of his career, he booked leading roles in TV shows such as Boardwalk Empire and Community. He also booked roles in movies such as Robocop, 12 Years a Slave, Ghostbusters, and Assassin's Creed. He passed away at age 54 after suffering from a lifelong battle with addiction.
In 2021, his body was discovered by his nephew in Brooklyn. He had taken heroin that was laced with fentanyl, and four men were eventually charged in connection to the death. One of the men was eventually sentenced to 2.5 years in prison, but a new sentencing in August of 2023 represents the longest sentence associated with this death. This individual apparently attempted to flee to Puerto Rico before eventually being arrested.
Does New York Charge Dealers with Murders for Overdoses?
It is worth noting that these four individuals were not charged with murder, but rather conspiring to sell fentanyl. This is because New York does not have a law that permits homicide charges for overdoses. As a result, trafficking laws represent the worst possible penalties associated with an incident like this. However, this may soon change – as numerous states have already included overdose deaths in their murder statutes. Perhaps the most notable example is Tennessee. In 2023, a student was charged with murder after two girls were found dead in a parking lot after consuming drugs sold by the defendant.
Will this approach really stop the opioid crisis? It's not exactly clear, but prosecutors are definitely trying various strategies to bring an end to the seemingly endless string of overdose deaths in the United States. New York may soon follow with its own murder statutes for overdoses.
Where Can I Find a Qualified, Experienced Defense Attorney in New York? 
If you've been searching for a qualified, experienced New York criminal defense attorney, look no further than Phillip J. Murphy, Attorney at Law. Over the years, we have helped numerous defendants strive for positive results. Book your consultation today to get started with a defense strategy and fight for your rights in a confident manner. While it is possible to face decades in prison for overdoses suffered by other people, there is no need to accept needlessly excessive penalties for drug-related offenses. Reach out today to get started.
Sources: 
justice.gov/usao-sdny/pr/dealer-fentanyl-laced-heroin-resulted-overdose-death-actor-michael-k-williams
naag.org/attorney-general-journal/prosecuting-drug-overdose-cases-a-paradigm-shift/