Defense Attorneys' Protest Outside Of Brooklyn Courthouse Highlights Flaws In Immigration & Criminal Justice Overlap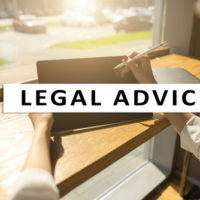 On November 28th, nearly 100 New York criminal defense attorneys organized a protest, making a statement against U.S. Immigration and Customs Enforcement (ICE) agents, who arrested one of their clients on an immigration charge at the Brooklyn courthouse.
For defense attorneys committed to representing their clients, every courthouse represents a safe haven that is off-limits when it comes to deportation. Immigration officials arresting people there arguably denies both the plaintiff and defendant of due process; interfering with our system of criminal justice; and discouraging individuals from both reporting crime and showing up for trial, which then ends up threatening public safety.
Criminal Defendants Arrested By Immigration Agents in Court Hallway
In this particular case, defendant Genaro Rojas Hernandez was in court facing charges of violating a restraining order. Reportedly, when the judge asked Hernandez and his attorney to step into the hallway to speak with the Spanish interpreter, ICE agents arrested him. Many defense attorneys became frustrated, likening the situation to entrapment, and marched out of the courthouse to protest ICE's activities.
As reported by Village Voice, according to the Immigrant Defense Project, the arrest of Hernandez marks the 70th individual who has been taken into custody by immigration enforcement agents inside a New York City courthouse. Thus far, ICE has refused to consider courthouses to be one of the "sensitive" locations that perhaps should not be targeted for immigration enforcement like this.
OCA Guidelines Concerning Immigration Enforcement
Technically, guidelines issued by the Office of Court Administration (OCA) do permit immigration enforcement agents to conduct operations in courthouses, but only in public areas, after they identify themselves upon entry, and the guidelines still bar them from entering and conducting these activities inside the courtrooms.
However, in this particular case, there are further complications involved: Reportedly, when Hernandez' attorney asked the ICE agent if he was an agent, he denied it twice. He and another agent then proceeded to arrest Hernandez, and reportedly blocked his attorney from taking pictures to document the situation. They also reportedly interfered with the attorney's attempt to speak to her client and provide him with legal advice.
ICE has since accused the protesting defense attorneys of obstruction of justice and interfering with the arrest, however, others present have painted a very different picture of what happened; indicating that, given the number of strong agents present, there was no ability for the defense attorney to interfere with that arrest.
New York Civil Rights & Criminal Defense Attorneys
If your civil and legal rights have been violated in the course of criminal proceedings, contact our experienced criminal defense and civil rights attorneys at the office of Phillip J. Murphy today. With our office located in New City, New York, we serve clients in Rockland County and surrounding areas, and provide free consultations.
Resources:
nydailynews.com/new-york/brooklyn/defense-attorneys-protest-client-ice-arrest-brooklyn-article-1.3663018
villagevoice.com/2017/11/28/legal-aid-lawyers-stage-walkout-after-yet-another-ice-court-arrest/