Department Of Education Proposes To Roll Back Civil Rights Protections for Victims of Sexual Assault and Harassment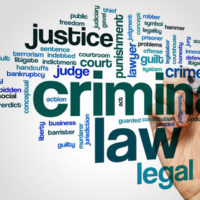 On November 16, the Department of Education released a proposed rule to dramatically limit schools' obligations to students who have experienced sexual violence. Although it preserves some important protections associated with the process, including the involvement of an impartial investigator, the opportunity to present rebuttal evidence, equal right to appeal for both parties, and access to evidence, the overwhelming effect of the proposal is to limit what can be done for students who file sexual harassment and violence complaints under Title IX of the Civil Rights Act.
While Title IX was designed to prevent sex discrimination in education, the Department's new policy strongly limits the ability of schools to investigate complaints and be held accountable for ensuring that schools are free from sexual assault and harassment.
Federal Law
Specifically, Title IX of the Education Amendments prohibits sex discrimination in educational institutions, programs, and institutions that receive federal financial assistance. It not only applies in the classroom, but in any academic, extracurricular, research, occupational, or other activities, from pre-schools to graduate schools that receive and/or benefit from federal funding.
How the Proposal Makes It Very Difficult For Schools to Be Held Accountable
If the proposed rule goes into effect, the following policy changes and inequities will result:
Schools would only need to investigate reports of "unwelcome conduct on the basis of sex that is so severe, pervasive, and objectively offensive that it effective denies someone equal access to education";
The standard of proof used in all civil disciplinary proceedings would change from "a preponderance of evidence" to "clear and convincing evidence," favoring the respondent (even where it is more likely than not that assault occurred); and
Colleges and Universities would only be obligated to take action on formal complaints made to designated high-level school officials (i.e. not teaching assistants, coaches, or other employees).
Inequality & Discrimination Issues
While sexual assault and harassment can happen to anyone, studies show that it disproportionately affects women, students with disabilities, LGBTQ students, and students of color.  The current administration has a record of not only refusing to investigate transgender students' claims, but attacking transgender, non binary, and intersex individuals.
If Your Civil Rights Have Been Violated, Contact Our New York & New Jersey Civil Rights Attorneys
Policies like these that weaken our fundamental civil rights are beyond dangerous. Remember that—regardless of what federal agencies dictate—states like New York and New Jersey provide their own oversight of civil rights, including sexual assault and harassment claims. If your civil rights have been violated, contact our attorneys at the office of Phillip J. Murphy today for a free consultation to find out how we can help.
Resource:
aclu.org/blog/womens-rights/womens-rights-education/betsy-devos-wants-roll-back-civil-rights-protections