Determining Punishments for White-Collar Crimes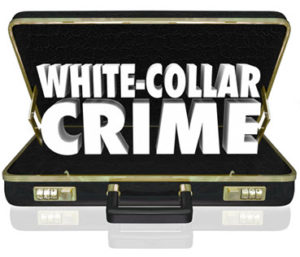 The New York Times featured an interesting article in November on "determining a punishment that fits the crime" when it comes to white-collar crime. Sentencing can actually be challenging for these crimes, as, oftentimes, those convicted of them have a relatively spotless record (and are thus not necessarily a threat to public safety), as well as the funds to pay penalties that may not be high enough to serve as deterrents. Sometimes called  the "economically elite," many have the resources to demonstrate that whatever crime they committed was a complete aberration from an otherwise productive, lawful lifestyle.
Many of these particular cases tend to involve federal fraud crimes, which are governed by sentencing guidelines that focus on the amount of loss caused and/or the amount gained by the criminal act in recommending sentences of a decade or more. However, federal judges aren't bound to follow the guidelines, and will actually frequently stray from them, especially when it comes to white-collar crimes, where some have criticized the practice of automatically assigning a sentence of a particular length for a particular crime without first taking the specific circumstances involved into account.
Striking a Balance
With white-collar crimes, the central question ultimately comes down to which factors are appropriate—or even advisable—when it comes to a judge determining what the right punishment is. Judges find themselves having to balance what seems fair in terms of the particular criminal defendant in front of them—and whatever circumstances were involved in leading to the crime they committed—while also having to send the right message to the general public, a message which conveys that these crimes are in fact taken seriously by the courts. A common result is a judge assigning a penalty that exists somewhere between what the government and defense wanted all along.
However, this still leaves the question of where the loss of income and prestige come into play when it comes to determining the appropriate sentence. Many criminal defendants would argue that losing their careers, reputations, jobs, and any hope of working in their profession again, is already punishment enough for the crime. However, judges are sometimes wary of going too light on a white-collar criminal defendant out of fear that the decision will appear tainted with injustice.
The Power of Admission
For many, what is most important is an admission that wrong was done, that the defendant is sorry for it, and that this type of misconduct won't happen again. Oftentimes, admitting that the conduct was illegal and specifically requesting leniency is the better path to take.
Criminal Defense Attorney Serving New York & New Jersey
If you or a loved one is potentially facing a prison sentence due to white-collar crimes, contact our office for a free consultation today. Phillip J. Murphy, Attorney at Law, has been representing criminal defendants in New York and New Jersey since 1989, amassing extensive experience in criminal defense law.
Resources:
nytimes.com/2016/11/08/business/dealbook/determining-a-punishment-that-fits-the-crime.html?_r=0
ussc.gov/guidelines/2016-guidelines-manual/2016-chapter-2-c#NaN