Did The Biggest Federal Opioid And Health Care Sting In New Jersey Involve Entrapment?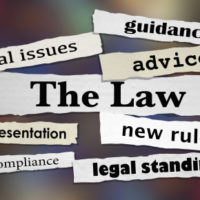 During the week of June 28th, eight people in New Jersey were arrested in what officials have called the "largest health care fraud and opioid enforcement action ever taken by the Justice Department." Police reportedly relied on confidential informants and undercover officers to infiltrate the alleged drug ring, making at least eight controlled purchases totaling more than $25,000.
According to the U.S. Attorney's Office in New Jersey, those arrested and charged were engaged in alleged fake health care billing schemes, conspiracy to commit healthcare fraud after using phony compounded prescriptions to defraud insurance companies, and/or illegally distributing opioids and other narcotics.
The bust is only one of several that have occurred in New Jersey of late. However, given that its success heavily relied on the involvement of undercover officers infiltrating the group and purchasing drugs from those who were then charged with these crimes, it is worth taking a closer look at whether and when police busts like these involve entrapment, and what exactly this means under the law.
What Is Entrapment?
Although used very rarely in criminal defense, entrapment involves a law enforcement officer or someone acting on their behalf inducing or encouraging (i.e. tricking) someone else into a committing a crime in order to prosecute them. However, state law goes into more detail regarding what constitutes entrapment and when it can serve as a viable defense.
For example, New Jersey defines entrapment as when a public law enforcement official, someone cooperating with them, or acting as an agent, perpetrates an "entrapment" (a trap or trick) for the purpose of obtaining evidence of the commission of an offense if they induce or encourage conduct constituting such an offense by making knowingly false representations designed to induce the belief that such conduct is not prohibited, or by employing methods of persuasion which "create a substantial risk" that such an offense will be committed by someone other than those who are ready to commit it.
If someone proves—by a preponderance of evidence—that their conduct occurred in response to entrapment (as determined by a jury), anyone prosecuted for a related offense must be acquitted by law. However, the defense is unavailable when the offense charged involves causing or threatening bodily injury and the prosecution is based on causing or threatening such injury to someone other than the officer perpetrating the entrapment.
New Jersey Criminal Defense Attorneys
If you have been charged with a crime and feel that you have been the victim of entrapment, contact our experienced criminal defense attorneys today to find out how we can help you with your case. We have been successfully serving clients charged with crimes throughout New Jersey and New York for more than 25 years, and we offer a free consultation.
Resource:
nj.com/news/index.ssf/2018/06/feds_charge_nj_hospital_worker_600_others_in_bigge.html