Do Criminal Defense Lawyers Get Paid On A Contingency Basis?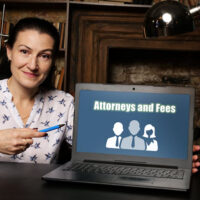 Financial concerns must be taken into account when you hire legal assistance, and this is especially true if you're thinking about getting help from a criminal defense attorney. You might be wondering whether these attorneys offer payment on a contingency basis, as this system significantly reduces the initial financial burden of legal assistance. But is this really possible when you work with a criminal defense attorney? If not, why not?
At the end of the day, your best bet is to simply meet with a qualified, experienced criminal defense attorney in New York if you have questions about payment plans and rates. A consultation is the only way to receive accurate estimates for the cost of your legal defense, and this allows you to plan your finances more effectively. In addition, you can start to explore various defense strategies, giving you more confidence as you fight for your rights and freedoms. It's best to connect with a defense lawyer as soon as possible after facing charges.
Why Contingency Fees Don't Work for Defense Attorneys 
The simple answer is no: your defense attorney will not allow you to pay via a contingency fee. The reason for this is actually quite straightforward when you think about it. In order to understand why this won't work, you first need to understand what a contingency fee actually is. In short, a contingency fee is an agreement to pay your attorney later. This arrangement also ensures that you only pay your lawyer if you win your case.
Contingency fee arrangement may make sense for personal injury lawsuits, but they don't make sense for defense lawyers. In a personal injury lawsuit, "winning" means receiving a considerable settlement. The lawyer can then take part of the settlement as payment. In contrast, a defendant who "wins" a criminal trial simply walks away with their freedom. For the most part, there is no financial reward for successfully defending yourself against criminal charges.
If there is no financial settlement waiting for you at the end of your trial, then the lawyer cannot take payment from a settlement as they would in a personal injury lawsuit. Therefore, defense lawyers require up-front payment.
The Ethical Argument 
There is also an ethical factor involved. Allowing defendants to pay on a contingency basis would send the wrong message – as there are no real "winners" and "losers" when it comes to criminal cases. Some state that the defendant has already "lost" as soon as they are charged with a crime. Even if they are proven innocent, the emotional and reputational impact of a trial can be quite damaging.
Enlist the Help of a Qualified Attorney Today 
For help with your case, reach out to skilled New York criminal defense lawyer Phillip J. Murphy. Over the years, we have helped numerous defendants in the New York area, and we can employ a wide range of defense strategies on your behalf. The truth is that you simply can't put a price on freedom, so it makes sense to do everything in your power (and your budget) to hire the best defense attorney you can find. Book your consultation today, and we can guide you through this difficult time in a confident, efficient manner.
Source:
law.cornell.edu/wex/contingency_fee