Does New Jersey's New Opioid Law Go Too Far in Criminalizing Certain Activities? Doctors Express Concerns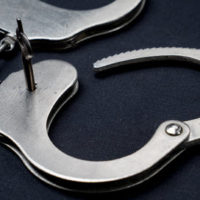 New Jersey's new law severely limiting the ability for doctors to prescribe opioid prescriptions has many concerned, especially doctors, who could face severe legal consequences if they step outside of its strict requirements.
The law not only limits initial opioid prescriptions for acute pain to a five-day supply, but also requires doctors to have a consultation with a patient about any and all requests for prescription renewals. Physicians must obtain an official written record indicating that the risks of taking opioids have been discussed with the patient. Some are now concerned that this law arguably violates the ability of doctors to effectively help their patients.
Stricter Than National Guidelines
While many—including doctors—agree that there is currently a national opioid addiction crisis, New Jersey's new law could be going a step too far in making it difficult for people who are in a lot of pain and rely on these prescriptions. The Medical Society of New Jersey has also long opposed automatic opioid prescription limits, indicating that they can result in cruelty for failing to take individual patient circumstances into account. The law's limitation of any opioid prescription to five days only now makes it the strictest opioid law in the country; tougher than even the national guidelines for prescribers, which suggest that initial prescriptions be limited to a seven-day supply.
Places Doctors in Difficult Positions
Doctors are also concerned about the law being rushed through without properly providing for various new concerns that it gives rise to, such as how/whether doctors will be compensated for all of the extra time spent on consultations with patients over any prescription renewals. In addition, there is a general lack of information as to how the mandate will affect insurance premium costs.
Prosecutions Already Underway
State officials have indicated that they will be monitoring compliance now more than ever, and also require that prescribers register for the New Jersey Prescription Monitoring Program, which tracks all drug prescriptions, each patient's opioid history, any pharmacies involved in the prescriptions, and more. If a healthcare provider is found to be "indiscriminately" prescribing opioids, they will be criminally prosecuted. Just last year–prior to this new, stricter law being in place–Gov. Chris Christie's administration "disciplined" 31 doctors for opioid-related addiction offenses, some of whom are now being criminally prosecuted.
New Jersey Criminal Defense Attorney
If you are a doctor being prosecuted for a crime related to trying to help your patients, the penalties go beyond fines and jail time; you could lose your license to practice medicine. Your entire life and professional reputation could be dictated just on this one charge.
Criminal defense attorney Phillip J. Murphy has over 25 years of experience defending those accused of crimes in New Jersey. If you have any questions, contact us today for a free consultation to discuss your options.
Resource:
foxnews.com/health/2017/05/09/new-jerseys-new-opioid-law-raises-concerns-among-doctors.html