Examples Of Mail Fraud In New York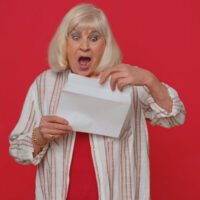 Mail fraud is a slightly confusing concept for many New Yorkers. What exactly constitutes mail fraud? What are the different types of mail fraud? When might you be charged with this crime? And perhaps most importantly: What are the penalties for mail fraud? This situation can seem quite daunting, especially if you committed mail fraud without really intending to break any laws.
If you find yourself in this situation, you might want to get in touch with a qualified, experienced criminal defense attorney in New York as soon as possible. With help from one of these trained legal professionals, you can strive for the best possible outcome in a highly confident manner. Although the consequences of mail fraud can be quite severe, there's no sense in accepting a needlessly excessive penalty. Team up with a private defense attorney, and you can fight for your rights.
The Legal Definition of Mail Fraud 
Under U.S.C 1341, mail fraud is when someone engages in:
 "Any scheme or artifice to defraud, or for obtaining money or property by means of false or fraudulent pretenses, representations, or promises, or to sell, dispose of, loan, exchange, alter, give away, distribute, supply, or furnish or procure for unlawful use any counterfeit or spurious coin, obligation, security, or other article, or anything represented to be or intimated or held out to be such counterfeit or spurious article, for the purpose of executing such scheme or artifice or attempting so to do, places in any post office or authorized depository for mail matter, any matter or thing whatever to be sent or delivered by the Postal Service." (1)
Examples of Mail Fraud 
As you can see, the definition of mail fraud is quite broad, and there are many potential criminal acts that could fall into this all-encompassing category. Here are some specific examples of mail fraud:
Sending out fake credit card applications to steal people's SSN and other information
Promoting ponzi schemes by mail
Asking for donations to fake charities by mail
A particularly common form of mail fraud involves fake contests. On May 18th, it was reported that two Long Island residents have been convicted of mail fraud for sending out letters informing elderly residents that they had just won a cash prize (2). The victims were instructed to pay a fee in order to recover the prize. Of course, those that paid the fee never actually received any prize. These defendants now face a maximum of 20 years in prison.
Enlist the Help of a Qualified Attorney Today 
For help from a skilled New York criminal defense attorney, contact Phillip J. Murphy, Attorney at Law. With help from Phillip J. Murphy, you can fight for your rights in an effective manner – whether you're facing mail fraud charges or accusations of any other crime. Book your consultation today, and you can immediately get started with a solid defense strategy.
Sources:
law.cornell.edu/uscode/text/18/1341
justice.gov/opa/pr/federal-jury-convicts-two-new-york-men-operating-mass-mailing-fraud-scheme-targeting-elderly