Facing Charges As A Correction Officer In New York: What Can You Do?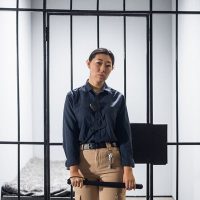 Correction officers play a valuable role in New York's society. Without them, it would be impossible to incarcerate the state's population of criminals and felons. Each day, they expose themselves to serious danger and abuse. But what happens when correction officers face criminal charges themselves? What can you do if you were charged with an offense while serving as a correction officer? How can you fight for your rights in the most effective way possible? Let's find out:
Correction Officer Charged with Cruel and Unusual Punishment 
You might be surprised to learn how easy it can be to face criminal charges as a correction officer in New York. On April 27th, the Justice Department announced that a correction officer had pleaded guilty to "deprivation of constitutional rights." The case stems from a 2020 incident in which the defendant assaulted an inmate. The defendant apparently "tackled and struck" the innate "without provocation." This was seen as excessive force, and the defendant therefore violated the victim's constitutional rights. As you may know, US citizens are supposed to be free from cruel and unusual punishment.
With that being said, it's not like the correction officer tortured or humiliated the inmate. The real reason this defendant faced such severe consequences was probably his attempt to cover up the incident. According to the Justice Department, he falsified reports and made it seem like the victim was the aggressor – and not the other way around. Not only did he commit an unprovoked assault, but he also obstructed justice. The charge of deprivation of constitutional rights carries a maximum sentence of 10 years in prison.
If the defendant had consulted with an attorney before falsifying reports, he might have experienced much more lenient penalties for his actions. A qualified attorney could have told him that interfering with an investigation would only make matters worse.
When Can a Correction Officer Face Charges? 
Correction officers can face charges for a number of reasons:
Cruel and unusual punishment
Allowing inmates to hurt each other
Smuggling drugs or other contraband into the prison
Accepting bribes
Sexual assault
That being said, violent assault is the most common type of abuse committed by correction officers. Some might say that a certain degree of violence against inmates is a necessary aspect of the job, especially when inmates pose a danger to each other, themselves, and prison staff.
Where Can I Find a Qualified Defense Attorney in New York? 
If you're facing charges as a correction officer in New York, it is imperative that you get in touch with a qualified, experienced New York criminal defense attorney at your earliest convenience. There are many potential defense strategies you can employ to mitigate legal consequences. The sooner you get in touch, the sooner you can start fighting for your rights effectively. Choose Phillip J. Murphy, Attorney at Law. We'll assess your situation during a consultation and recommend the best course of action. Get in touch today.
Sources: 
justice.gov/usao-sdny/pr/former-green-haven-correction-officer-pleads-guilty-assaulting-inmate-state-custody
constitutioncenter.org/the-constitution/amendments/amendment-viii/clauses/103#:~:text=The%20Eighth%20Amendment%20to%20the,as%20the%20price%20for%20obtaining