Fake News Feeds Falsely Accusing Innocent Citizens of Committing Serious Crimes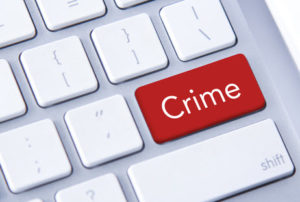 Many people – some of them business owners—have recently found themselves caught in the middle of a fake news storm, where they are (slanderously) accused of various serious crimes, such as being involved in child abuse rings. Specifically, it appears that they were targeted for  fabricated conspiracy theories as a result of supporting one presidential candidate over the other;  theories which are then circulated online as news stories, and result in innocent people being assaulted (and potentially wrongfully accused of crimes).
Unfortunately, fake news online has been rampant during this recent election, not only potentially slandering innocent people and hurting their families, but also influencing voters prior to the election. It has also resulted in these victims having to scramble to fight abusive social media comments and even protect photos of their own children, which have been appearing in some of the articles.
False Accusations That Cannot Be Erased
Unfortunately, once fake news appears, it's difficult to control: Although these victims have asked the Federal Bureau of Investigation, local police, and social/media sites like Facebook, Twitter, YouTube, and Reddit to remove these articles, the misinformation continues to spread, even on an international scale. At the heart of the problem is a dangerous trend in American culture at the moment, where people aren't exactly able to distinguish between real and fake news.
Some of the misleading campaigns appear to have stemmed from email accounts being hacked, resulting in these emails being published by WikiLeaks during the most recent presidential campaign. And yet, in spite of this problem, even online sites do not appear to be offering and kind of recourse: It can be extremely difficult to even get sites like Facebook to even respond to your concerns regarding defamatory and potentially damaging comments.
Meanwhile, business owners targeted for these campaigns have received dozens of calls from people screaming threats and obscenities, as well as nasty Instagram messages, warning that their business should be burned to the ground.
Unfortunately, this isn't the first time that a false accusation has created a nightmare for someone: one man detailed being wrongfully accused of statutory rape in this Wall Street Journal article from one year ago, whereby, because the attorneys accusing him of these heinous crimes did not ask for a hearing or any other opportunity to prove what was alleged, the accusation remained on public record without anyone first needing to prove the allegations, or the accused even having an opportunity to disprove them.

Have You Been Wrongfully Accused Of A Crime?
It's only a matter of time before someone is wrongfully accused of a crime as a result of what appears to be an outbreak of fake news stories that are appearing on the internet. If you have wrongfully been accused of a crime, you need to speak with an experienced criminal defense attorney as soon as possible. Contact Phillip J. Murphy right away to schedule a free consultation. Our firm serves clients throughout New York and New Jersey.
Resources:
nytimes.com/2016/11/21/technology/fact-check-this-pizzeria-is-not-a-child-trafficking-site.html?hpw&rref=technology&action=click&pgtype=Homepage&module=well-region&region=bottom-well&WT.nav=bottom-well&_r=0
wsj.com/articles/alan-m-dershowitz-a-nightmare-of-false-accusation-that-could-happen-to-you-1421280860