Federal Authorities Invade US Cities & Arrest Peaceful Protesters Without Probable Cause or Warrants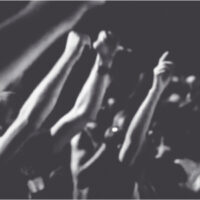 In July, the federal government began deploying Department of Homeland Security and US Customs and Border Protection personnel into US cities to arrest protesters, including Portland, Oregon, relying on the justification (Trump's executive order) that it is necessary to protect US monuments and federal property from vandalism, and legal under the rules and regulations pursuant to the Homeland Security Act of 2002.
However, a number of non-violent protesters were arrested by unidentified, camouflaged authorities, and placed in unmarked SUVs (or, rather, "kidnapped," as many would describe), drawing condemnation from local authorities and sparking requests for an investigation from the US Attorney for the Oregon District, as well as demands from Portland's mayor and Oregon's governor for the government to withdraw the troops. US Sen. Jeff Merkley also made public statements arguing that the tactics used were those of authoritarian governments, not democracies, and Oregon Attorney General Rosenblum filed a lawsuit in federal court requesting that the officers' actions be declared unlawful and an injunction be put in place prohibiting any additional arrests without probable cause or warrants, as well as mandating that officers identify themselves and the agency that they work for before they detain anyone.
Fourth & First Amendment Violations
The actions of the federal government and its officers are legally questionable; not only due to arrests being conducted without officers first having probable cause or warrants, but also due to the fact that, in order for Homeland Security to have authority to engage in activities like these, there needs to be a link to some kind of human trafficking, national security, public safety, or related conspiracy or issue, which was arguably lacking here.
In addition, these federal officials have been deployed over the objections of local authorities, and the Department of Homeland Security has previously indicated that it would only dispatch its officers in circumstances like these If a local government specifically requested that they do so. Legally speaking, lack of consent from local officials means that they cannot rely on local laws to justify the arrests, and can only detain demonstrators outside of federal jurisdiction if they have probable cause that a federal crime has been committed. It is, indeed, a very broad interpretation of the law to assume that the Department of Homeland Security has this limitless and all-encompassing power, which includes the authority to detain demonstrators outside of federal jurisdiction/property.
In addition, federal officials indiscriminately used acoustic weapons, rubber bullets, and tear gas against protesters, legal observers and journalists, implicating their First Amendment free speech rights.
If You Have Been Arrested, Contact Experienced New York Civil Rights Violations & Criminal Defense Lawyer Phillip J. Murphy
This issue is not confined to Portland, Oregon, but has been happening all over the country, including here in New York, where those who are supposed to protect us appear to have nothing but contempt for our civil rights. If you have been arrested and/or your civil rights have been violated, contact experienced New York criminal defense attorney Phillip J. Murphy for a free consultation to find out how we can help.
Resource:
cnn.com/2020/07/18/us/portland-arrests-federal-authorities/index.html
https://www.phillipmurphylawyer.com/if-the-us-supreme-court-modifies-or-abandons-qualified-immunity-this-could-transform-police-arrests-accountability-and-indictments/