Federal Legislation Expanding Domestic Violence Criminal Provisions Signed Into Law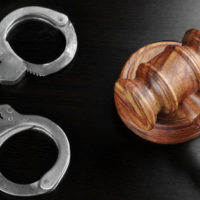 In late December, legislation adjusting and expanding what is considered to be "stalking" under the federal criminal code was signed into law in an effort to better protect domestic violence victims and their pets. Specifically, the "PAWS Act" not only expands what is covered under the law and protection orders, but it also establishes a three-year grant program to help pay for shelters and other housing costs for domestic violence victims and their pets.
The logic behind the legislation is that at least 33 percent of domestic violence victims report hesitating to leave a dangerous situation due to concern over their pets; possibly because only approximately three percent of shelters currently accept victims and their pets, leaving many stuck where they are each year. In addition, a reported 85 percent of victims in domestic violence situations reported threats and violence being directed against their pets. Legislators also relied on research showing that abusers will also often use threats against pets as a means of controlling the victim and keeping them from leaving.
What the PAWS Act Does
Specifically, the law does the following:
Alters the definition of "stalking" under the federal criminal code to include conduct that creates a reasonable fear that someone in a domestic violence situation will also have their pet harmed;
Makes it a crime to threaten someone's pet in a domestic violence situation;
Tacks on additional criminal penalties (prison time, fines, etc.) for anyone who crosses state lines to harm a pet that is included in a protection order;
Provides that anyone who commits violence against a pet or violates the protection order will have to cover any and all veterinary costs as a result;
Creates a $3 million grant program to be provided each year between 2017 and 2021 to cover shelter and housing costs for women seeking to escape domestic violence with their pets. This not only includes housing costs at existing shelters, but funds to create additional shelters that can house both victims and their pets; and
Encourages all states to include language providing protection for pets in protection orders (currently, only a reported 33 states do so).
The Holidays See the Most Arrests for Domestic Violence
Keep in mind that domestic violence incidents and arrests always increase during the holidays. According to some of the District Attorneys who prosecute these crimes, more often than not, they look for a history of prior domestic violence incidents and protection orders that have been filed in filing charges.
Contact Our Criminal Defense Attorneys to Find Out More
If you have any questions about what new behavior is covered under the law, or have been accused of domestic violence and/or animal cruelty in New York or New Jersey, contact our experienced criminal defense attorneys at the office of Phillip J. Murphy to find out how we can help.
Resources:
wsfa.com/2018/12/28/domestic-violence-surges-during-holidays/
.mnn.com/family/pets/stories/paws-act-protects-domestic-abuse-survivors-and-their-pets