Federal & State Prisons Releasing Inmates to Mitigate Virus Transmission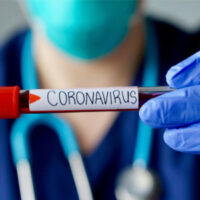 In Late March, US Attorney General William Barr directed the Bureau of Prisons to release some  federal inmates to home confinement–especially those that are older and have underlying conditions–in order to mitigate and control the coronavirus outbreak in the prison system. According to reports, there are approximately 150,000 inmates in 120 facilities across the country, and 10,000 or so are over the age of 60, one-third of which have pre-existing conditions. In addition, 10 inmates and eight staff have already tested positive for the virus thus far.
The announcement came after a number of criminal justice advocacy groups called for prison populations to be reduced nationwide to help protect their health due to the presence of conditions conducive to the spread of the virus in the prison system. In addition, a number of senators previously sent a letter to Barr, pointing out that prisons create "the ideal environment for the transmission of contagious disease." The bureau will also have to provide for quarantine for at least two weeks prior to home confinement in order to protect general public health and safety.
Who Will Be Released from Federal Prisons?
As to how the bureau will determine which inmates qualify for home confinement, Barr has requested that it consider a number of factors, such as age, their conduct in prison, whether they may pose a danger to the community based on their crime, and their vulnerability to the virus. However, according to some reports, approximately 40 percent of these inmates are reportedly serving time for sex offenses and violent crimes, and, as a result, will not be eligible for release.
Releases In New York & New Jersey
A number of state prisons, including those in New York and New Jersey, had already released a number of elderly inmates, including those with underlying health conditions, as well as non-violent offenders who have already served two-thirds of their sentences in order to stem the outbreak. As of late March, almost 50 Department of Corrections employees tested positive for the virus and more than 70 inmates in New York alone.
According to Mayor Bill de Blasio, those released in New York will include nonviolent inmates who are
serving light sentence (less than one year);
for misdemeanor charges and nonviolent felonies that do not include domestic violence or sexual assault charges;
who are (ideally) over the age of 70; or
have any of the five preexisting health conditions that make them the most vulnerable to the virus.
If You Have Questions About Criminal Charges or Eligibility, Contact Criminal Defense Attorney Phillip J. Murphy
If you have any questions about criminal charges or sentences that you or a loved one are serving either in federal or state prison and eligible for release, contact New York criminal defense attorney Phillip J. Murphy to find out how we can help provide assistance.
Resource:
cbsnews.com/news/bureau-of-prisons-william-barr-tells-prisons-to-send-inmates-home-response-virus-outbreak/
cnbc.com/2020/03/24/coronavirus-new-york-city-to-release-300-nonviolent-inmates-from-rikers-island.html
usatoday.com/story/news/politics/2020/03/26/feds-expand-home-confinement-elderly-inmates/2916853001/
https://www.phillipmurphylawyer.com/prosecuting-coronavirus-exposure/