Governor Cuomo Orders Investigation into Racial Bias in New York State Prisons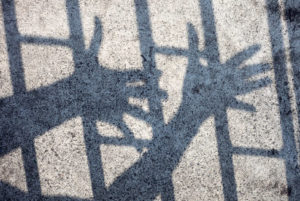 On Monday December 5th, Governor Cuomo announced that he was ordering an investigation into racial bias in the prison system of New York after an investigation conducted by the New York Times revealed that black inmates were punished at significantly higher rates, where guards were reported as using racism on a regular basis in order to instill subservience.
Until now, racism at the front end of the criminal justice system—at the levels of arrest, conviction, and sentencing—has been well documented. However, its presence inside the prison system and, specifically, at the parole hearing level, has not been highlighted. The report was described by Cuomo as "disturbing," and indicates that New York prisons are desperately in need of appropriate reforms in order to ensure that basic prisoner's rights are protected.
Severe Inequality Based On Race
One of the most disturbing case studies involved Clinton Correctional Facility, where the Times found that black inmates were four times as likely to be sent to isolation, and were held there for an average of 125 versus 90 days for white inmates.
Investigators also found that black inmates were denied parole at higher rates than whites, possibly due to a lack of minority representation on the state parole board. Specifically, an analysis of thousands of parole decisions over the last few years revealed that fewer than one in six Hispanic or black men were released after their first parole hearing, compared to one in four white men.
The report specifically found that racial disparities and injustices were most concentrated amongst low-level criminals, where white inmates convicted of third-degree burglary were released after serving 803 days compared to black inmates, who served an average of 883 days for the exact same crime.
Perhaps most disturbingly, black inmates in every one of New York's prisons said that racism was prevalent in the interaction between guards and inmates, with guards using severely offensive slurs to demean and even physically abusing black inmates. Black inmates were also reportedly punished seven times more often than whites for pat-frisk infractions and, among inmates under the age of 25, black inmates received 185 disciplinary charges, where white inmates received a mere 14.
Criminal Defense & Civil Rights Attorney Serving Rockland County & Surrounding Areas
Unfortunately, racism is prevalent at every level of the criminal justice system; not only are people arrested simply for being the victims of racial profiling, but race can affect whether you receive a fair trial, treatment in prison, and whether or not you are denied parole.
For these reasons, working with an experienced criminal defense attorney can help ensure that your civil rights are protected. In addition, if you've been the victim of race-based policies in prison, you may have a civil rights claim.
Criminal defense attorney Phillip J. Murphy has been protecting victims of injustice in New York for years. Contact us today to discuss your case.
Resource:
nytimes.com/2016/12/05/nyregion/governor-cuomo-orders-investigation-of-racial-bias-in-ny-state-prisons.html?hpw&rref=nyregion&action=click&pgtype=Homepage&module=well-region&region=bottom-well&WT.nav=bottom-well
nytimes.com/2016/12/03/nyregion/new-york-state-prisons-inmates-racial-bias.html