Hackers Caught In New York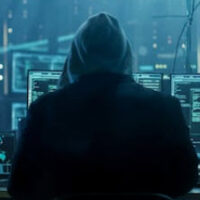 Hacking is more common than ever before in New York, and a number of cybercriminals have recently been apprehended in the Empire State. But even with authorities working around the clock to hunt down these hackers, it seems as if these digital outlaws are always one step ahead. Although many hackers are caught, thousands more step up to take their place. Two notable stories in New York highlight the potential consequences that individuals might face for engaging in cybercrimes.
If you are facing criminal charges related to hacking or cybercrimes, it's best to get in touch with a qualified criminal defense attorney in New York as soon as possible. These legal professionals can help you fight for your rights in an effective manner. With their help, you can mitigate any potential legal consequences you might be facing, and you can avoid jail time, fines, and much more.
Former Tech Employee Charged After Ransomware Attack 
An employee for a notable tech company in New York is facing charges for a ransomware attack, according to a Department of Justice report published on December 1st of 2021. First, he stole gigabytes of confidential files from his own company. Then, he posed as an anonymous hacker and attempted to extort his own employers for $2 million. All the while, his employers were under the impression that he was actually trying to catch the hacker. After the company agreed to pay the fee, the employee went even further and "caused the publication of misleading news articles about the company's handling of the breach that he perpetrated, which were followed by a significant drop in the company's share price associated with the loss of billions of dollars in its market capitalization."
Eventually, this hacker was tracked down by the FBI, who searched his home and arrested him. He faces one count of transmitting a program to a protected computer that intentionally causes damage, which could result in up to ten years in prison. He also faces a lesser charge with a maximum sentence of two years, plus one count of wire fraud, which carries a maximum sentence of 20 years. Finally, he was charged with making false statements to the FBI, which carries a maximum sentence of five years.
International Hacking Group Caught in New York 
On November 30th, it was announced that the authorities had found a sixth member of the hacking group known as "The Community," which had been engaged in a multi-million-dollar SIM card hacking conspiracy. Members of this group have been facing charges since 2019. The goal of this hacking scheme was to steal cryptocurrencies from innocent people. The Community had successfully stolen up to $5 million at a time from individuals. Many of the defendants have been sentenced to between 2 and 4 years in prison.
Enlist the Help of a Qualified Defense Attorney Today 
For help fighting your charges, reach out to skilled New York criminal defense attorney Phillip J. Murphy. Over the years, we have helped numerous defendants fight for their rights in an effective manner, and we can help you strive for the best possible legal outcome. Make no mistake, New York takes cybercrimes very seriously in the modern era. If you are facing these kinds of charges, you need to develop a defense strategy that works. Book your consultation today, and we can begin developing an action plan as soon as possible.
Source:
justice.gov/usao-sdny/pr/former-employee-technology-company-charged-stealing-confidential-data-and-extorting