Here's Why Paying Hackers After Ransomware Attacks Might Be Illegal In New York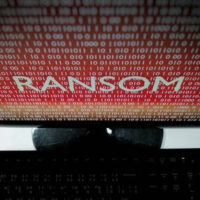 The increased number of ransomware attacks in New York have left lawmakers with few choices. With so many cybersecurity concerns, these lawmakers have taken steps to make paying hackers ransom illegal in the Empire State. This means that in the future, you could face legal consequences if you agree to pay hackers who are demanding money from you. Although you might assume that this only affects large businesses, hackers have started targeting smaller businesses as well in recent years. This means that everyone needs to be aware of these potential new laws.
If you are dealing with legal consequences as a result of a ransomware attack, you should get in touch with a qualified, experienced criminal defense attorney as soon as possible. Connect with one of these legal professionals in New York, and you can approach this situation in an efficient, confident manner. With the right assistance, you can avoid any potential legal consequences.
Ransomware Attacks are a Serious Problem in New York 
Ransomware attacks have become so bad in New York that the New York State Department of Financial Services has been forced to create a set of official ransomware guidance protocols. Among other things, these protocols provide education on email filtering, phishing, multi-factor authentication, and ransomware-specific incident response plans. In addition, New York City has opened its own Cyberattack Defense Center, becoming the first major US city to do so.
New York Lawmakers Propose Two Ransomware Bills 
Many states have proposed or passed new bills to address the problems posed by ransomware attacks, and New York is no exception. The first bill would specifically prohibit organizations from paying a ransom in connection to a cyberattack. While this bill acknowledges that paying a ransom is not a "direct violation law," it suggests that this action may be considered "assisting criminal enterprises." It also highlights the fact that the US Department of the Treasury Office of Foreign Assets (OFAC) has announced that paying ransoms to cybercriminals is in fact illegal. The second bill related to the creation of a cybersecurity enhancement fund while preventing taxpayer money from being used to pay ransom.
What Does this Mean for You? 
In New York, you might want to think twice before you pay ransom to cybercriminals. If these laws are passed, you may face serious criminal consequences for doing so. Speak with an experienced attorney, and you can make an informed, safe decision for you and your business.
Enlist the Help of a Qualified, Experienced Attorney Today 
For help from a dedicated New York criminal attorney, contact Phillip J. Murphy. Ransomware attacks are a very new phenomenon, and it can be difficult to figure out the exact laws that apply. We'll help you understand exactly what kind of consequences you might face, and then we'll defend you in an efficient, confident manner. Reach out and book your consultation today.
Resources:
jdsupra.com/legalnews/lawmakers-aim-to-limit-ransomware-8745245/
nysenate.gov/legislation/bills/2021/s6806
jdsupra.com/legalnews/nydfs-issues-ransomware-guidance-2990370/