How A Nonprofit Organization Can Land You In Jail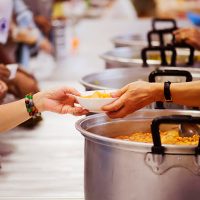 Whether you're donating to a nonprofit organization or running one, you need to be very careful to avoid fraud and other offenses. Even if your overall goal is to improve the lives of others, you could easily find yourself facing considerable legal consequences if you take the wrong actions. Authorities in New York will not care if some of the money went to charity, or if the organization provided a "net benefit" for the community. A single offense can be enough to land you in prison, and it can't be "canceled out" by good deeds.
If you have been charged with any offenses related to nonprofit organizations, you should get in touch with a qualified, experienced criminal defense attorney in New York as soon as possible. These legal professionals can help you strive for the best possible results in an effective manner with solid defense strategies. If you want to fight for your rights in an effective manner, it's best to get in touch with a private defense attorney right away.
A Recent Example of Charity Fraud in New York 
If you're searching for a recent example of charity fraud in New York, look no further than the former CEO of Bronx Parent Housing Network, who was sentenced to 27 months in prison on May 23rd of 2022 (1). Although this individual was running a legitimate charity that operated soup kitchens and homeless shelters, he was tempted by greed and eventually started to use his charity for personal enrichment. His scheme involved accepting bribes and kickbacks from contractors who were working with the charity, and it allowed him to rake in hundreds of thousands of dollars. In addition to his prison sentence, he was ordered to forfeit about $1.25 million and pay his former charity about $900,000 in restitution.
What Does Charity Fraud Look Like? 
The above is a slightly more nuanced example of charity fraud, but there are many other potential ways in which this crime could take place. For example, you could claim to be a charity and mail out letters asking for donations. This would technically fall under the category of mail fraud (2). But you might also go door to door asking for donations. You might not set up a charity at all, but instead create a GoFundMe page and pretend to be dealing with a serious tragedy, such as cancer. Whenever you use a charity for anything but its intended purpose of altruism, you face serious fraud charges.
Enlist the Help of a Qualified Attorney Today 
For help from a skilled New York criminal defense attorney, look no further than Phillip J. Murphy. Over the years, we have guided numerous defendants to positive outcomes. With our assistance, you can strive for the best possible results and fight for your rights in an effective manner. Book your consultation as soon as possible to get started with a solid defense strategy.
Source:
 justice.gov/usao-sdny/pr/former-ceo-nyc-non-profit-sentenced-prison-honest-services-fraud