How Does Supervised Release Work In New York?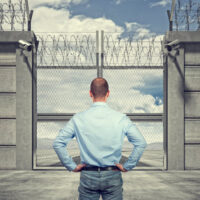 If you are facing criminal charges, you may be considering your options. While a prison sentence might be unavoidable, there are ways in which you can mitigate these penalties. One of these options is supervised release. But how exactly does this work in New York? What is the benefit of this program? How can you pursue supervised release, and are you even eligible for it?
All of these questions are probably best left answered by a qualified, experienced criminal defense attorney in New York. These legal professionals are extremely familiar with all of the various options that you might be able to pursue as you face criminal charges. With their help, you can approach supervised release with the most efficient, confident strategy possible. A criminal defense attorney can also help you with virtually every other aspect of your case, and they may have the ability to help you explore other options as well.
The Basics of Supervised Release 
Supervised release and "parole" are often used interchangeably in common parlance, but in reality, they are two different things. That being said, the same general concept applies to both systems. Both parole and supervised release allow incarcerated individuals to leave prison under certain conditions. As the name implies, supervised releasees are subject to strict supervision after being released from prison. As far as federal laws go, supervised release occurs after a person completes their term of federal custody. Upon release, these individuals are subject to strict rules. Violating these terms usually results in reincarceration. 
What is the Supervised Release Program? 
With all that said, New York has its own unique approach to supervised release. New York City has something called the Supervised Release Program, which allows judges to release defendants who are not able to make bail. The city created this program as a response to the growing prison population. About 75% of the prison population is awaiting a trial, and they are there because they cannot afford to pay bail. While these individuals are released, they are also carefully monitored to ensure that they appear in court. They can also pursue a number of resources through the program, such as job training, addiction treatment, and mental health counseling.
What's the Benefit of the Supervised Release Program? 
Critics of the Supervised Release Program point out that this system could "put criminals back on the streets," and in turn endanger the population. Indeed, there have been many instances of criminals who return to the streets thanks to supervised release, only to harm or kill innocent people within a matter of days. However, one must consider the financial benefits of this system as well. It costs about $160 per day to house inmates in the New York City jail, and these costs are becoming untenable as the prison population rises.
Enlist the Help of a Qualified Attorney Today 
If you are facing criminal charges, contact New York criminal defense attorney Phillip J. Murphy. Over the years, we have helped numerous defendants in New York pursue positive legal outcomes. While a prison sentence might be unavoidable, you have many other options to consider, including certain programs like the Supervised Release Programs. Book your consultation today, and we can go through all of the various options available to you.
Source:
or.fd.org/content/what-difference-between-supervised-release-and-parole