How Selling Weight-Loss Drugs Can Land You In Jail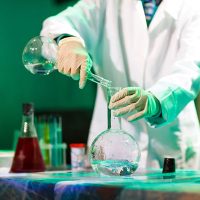 In the United States, all legal drugs are heavily regulated for a reason. The goal is to protect the consumer from consuming things that might be harmful or even fatal. With this logic in mind, you should know that selling the wrong drugs can land you in prison – even if the drugs are technically legal. This was highlighted in a recent case involving weight-loss drugs. In the end, it turned out that they weren't weight-loss drugs at all, but rather toxic chemicals. So what happens if you sell the wrong drugs in New Jersey? What kind of penalty might you face?
If you find yourself in this situation, it always makes sense to get in touch with a qualified, experienced criminal defense attorney in New Jersey as soon as possible. With help from one of these legal professionals, you can strive for the best possible results and avoid unnecessarily harsh penalties. Although these offenses are taken quite seriously by authorities in New Jersey, a qualified defense attorney can help you approach your trial with a sense of confidence and efficiency. Remember, internet research can only get you so far – so book your consultation as soon as possible if you're serious about taking action.
Retired New Jersey Doctor Caught Selling Toxic Chemicals 
On August 8th, it was reported that a retired New Jersey doctor had been convicted of selling toxic chemicals that he claimed were weight-loss supplements. The 85-year-old individual operated this online scheme out of Mays Landing, New Jersey. The operation was quite sophisticated, and he created these toxic chemicals in his own laboratory located inside his home. First, he was charged with "introduction of misbranded drugs into interstate commerce." This was in connection to his distribution of dinitrophenol. This drug was used back in the 30s for weight loss – despite extremely serious side effects. These side-effects included liver damage and death. As a result, it was never formally approved by the FDA.
Over the years, the defendant earned about $54,000 selling this dangerous drug online. After searching his home, investigators found a pill press and other drug manufacturing equipment. Facing criminal consequences, the defendant then faked a diagnosis of pancreatic cancer by altering a doctor's letter and his own medical records. This resulted in obstruction of justice charges in addition to his other offenses. In a statement, an inspector for the United States Postal Inspection Service called the defendant "no different than the snake oil salesman from a century ago."
Enlist the Help of a Qualified Attorney Today 
If you've been searching for a qualified, experienced New Jersey criminal defense attorney, look no further than Phillip J. Murphy, Attorney at Law. Over the years, we have helped numerous defendants in the Garden State, and we know that these kinds of situations can be quite serious. During your initial consultation, we will assess your unique circumstances and determine the best possible route forward. Book your consultation today to get started.
Sources: 
justice.gov/usao-edpa/pr/retired-new-jersey-doctor-convicted-trial-selling-toxic-chemical-weight-loss-drug
njleg.state.nj.us/bill-search/2022/S513/bill-text?f=S1000&n=513_I1