How To Fight Different Kinds Of Evidence In Court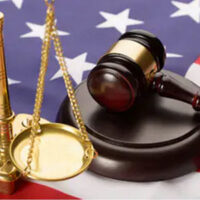 If you have been accused of a crime in New York, prosecutors will need to present various forms of evidence in order to have you convicted. Depending on the crime you have committed, the court may be presented with all kinds of different evidence. This can seem quite daunting, especially if the prosecutor shows the jury piece after piece of evidence that seems to highlight your guilt. However, it's important to understand any type of evidence can potentially be disproven in court by a qualified, experienced defense attorney.
If you're facing charges in New York, it's important to get in touch with an experienced criminal defense attorney as soon as possible. These legal professionals can help you fight charges in an effective manner. Even if the evidence laid against you seems damning, your attorney may be able to use a wide range of strategies to prove your innocence.
Witness Testimony 
Witness testimony is one of the most common types of evidence that might be used against you. Perhaps an eyewitness has come forward who claims to have seen you committing a crime. Maybe the alleged victim will be called to the stand. A defense attorney can throw doubt upon their testimony in a number of ways.
First, they can question the character and reliability of the witness. Perhaps the witness has a criminal record. They might even have committed perjury in the past, or perhaps another offense that involves lying, such as fraud. A defense attorney can also establish that a witness' testimony cannot be reliable because of an inherent bias. For example, the best friend of an alleged victim will obviously be more likely to back up their comrade's story and provide false testimony.
Police Reports 
Police reports are also commonly used as evidence in criminal cases. A criminal defense attorney can carefully examine these reports and look for inconsistencies and errors. For example, perhaps the police report states that you were wearing a yellow rain jacket when really you were wearing a green hoodie. Maybe the dates are wrong, and perhaps an officer wrote that your alleged crime took place at 3 PM, when really it took place at 3 AM. These seemingly small errors can throw doubt on the validity of the entire report.
Images, Video, and Audio 
Video surveillance, audio recordings, and photographs can also be used in court. However, there are very strict rules on when this type of evidence can be admitted. If certain recordings were made illegally, they must be dismissed. For example, an audio recording that violates wiretapping laws cannot be used against you.
Enlist the Help of a Qualified Attorney Today 
If you're facing charges, get in touch with New York criminal attorney Phillip J. Murphy as soon as possible. We know that this can feel like a hopeless situation, but it's important to give yourself the best possible chance of a positive legal outcome. You might be surprised to learn that seemingly rock-solid evidence can be dismissed in certain situations. Book your consultation today, and we can develop an effective defense strategy together.