How To Fight Insider Trading Charges In New Jersey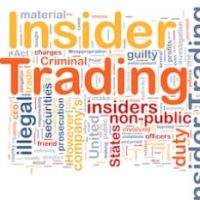 Insider trading is a serious offense in New Jersey. If you are facing these charges, you should do everything you can to push back and defend yourself. But how exactly should you do this? What are a few potential defense strategies you can use to mitigate or even eliminate your legal consequences? At the end of the day, the best defense strategy must be personalized to meet your unique circumstances. No amount of internet research can provide the same level of targeted guidance of a qualified criminal defense attorney in New Jersey.
Former CFO Admits Insider Trading in New Jersey 
On May 17th, the Department of Justice announced that the former CFO of a major biopharmaceutical company in New Jersey had admitted to insider trading. He pleaded guilty to one count of securities fraud/insider trading. The crime stems back to 2020, when the defendant was serving as the CFO for the company. He had been carrying out this role for 2 years when the company announced a new breast cancer drug that was able to provide results without chemotherapy in some cases. The company was promptly acquired by another pharmaceutical company for $21 billion.
The CFO was one of the first to find out about the new drug. Almost immediately after receiving the news, the CFO told another co-worker. This co-worker promptly purchased 7,000 shares of the company's stock for a bargain price due to the company's recent downgrading by financial experts. The co-worker lived with the CFO at the time. When she sold her shares, she cashed in on serious profit.
Both were charged with insider trading. Even though the CFO didn't actually buy any shares or gain any profits, he still passed on this information to someone in his own household.  This was apparently enough to result in insider trading charges – and he is now facing up to 20 years in prison. The co-worker is also facing similar charges. Both have yet to be charged.
Defense Strategies for Insider Trading 
There are a number of potential defense strategies that can help in this situation. One option is to show that the information was actually available to the public. In the above situation, the company might have released a press release about the drug, therefore making it clear to anyone with an internet connection that its shares could be worth much more in the near future. You might also argue that your trade was not made due to the alleged insider information. For example, you might have simply purchased the stock because you had no option and you were forced to exercise certain stock options before they expired.
Where Can I Find a Qualified, Experienced Defense Attorney in New Jersey? 
If you've been searching for a qualified, experienced New Jersey criminal defense attorney, look no further than Phillip J. Murphy, Attorney at Law. Over the years, we have helped numerous defendants in the Garden State – including those who have been charged with white-collar crimes like fraud or insider trading. If you are facing these charges, a qualified defense attorney can assess your unique situation during an initial consultation. From there, we can help you get started with an effective defense strategy. Reach out now.
Source: 
justice.gov/usao-nj/pr/former-chief-financial-officer-21-billion-biopharmaceutical-company-admits-insider