How We Define "Criminal"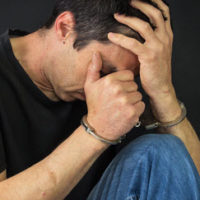 The New York Times featured an interesting article on May 1 questioning the concept of who is considered to be a criminal, and how the answer to this question often depends upon the political agenda of whoever is in charge in the moment. In sum, the article puts forth the argument that the current administration has enticed a widespread, generalized fear of immigrants by effectively making the term "immigrant" synonymous with "criminal."
As the author describes, historically, the term "criminal" has not been used to describe those who may have inadvertently broken a law or arguably been compelled to violate a law due to desperate circumstances; but rather, those who purposely break the law due to malice or self-interest. In conflating the two, the administration has arguably undermined our democratic principles of reasonable decision-making and replaced them with fear, logically leading us to ask: are they doing this to distract us from a gross injustice?
To Justify Arrests & Deportation
The article drew a the link between Hitler's rise to power and labeling German Jews "criminals" and the current campaign in the United States to label immigrants criminals through the use of executive orders to vastly expand the criminal category and make anyone who is undocumented a top priority for deportation. For example, just between January and March of this year, Immigration and Customs Enforcement (ICE) arrested a reported more than 21,000 immigrants, more than 5,000 of which had no history of legal violations whatsoever. That's an increase of more than 30 percent from the exact same time period last year.
U.S. Supreme Court Alarmed
In fact, the administration's new standard for criminalization has become so extreme that even the U.S. Supreme Court is alarmed by it. Recently, the Justice Department argued that U.S. citizenship could be revoked for even trivial misstatements made during naturalization proceedings, including failing to disclose something as trivial as driving 60 miles per hour (mph) in a 55mph zone without being caught, in front of the U.S Supreme Court in Maslenjak v. United States. In reaction, Court members remarked that the administration's actions arguably demeaned the "priceless value of citizenship" and effectively allowed the government to "denaturalize anyone they want." There is simply no justification for equating someone who commits multiple homicides with someone who is "guilty" of various traffic violations.
Criminal Defense Attorney Protecting Civil Rights
As the article points out, to tear someone away from their home and the life they have been living for something as trivial as a traffic violation violates the basic principle of proportionality—that the punishment should fit the crime. Human rights apply to everyone, whether they were born in our outside of the United States.
If you or a loved one has been targeted as a criminal for simply being an immigrant, we can help. At the office of Phillip J. Murphy, we've been representing those unfairly accused of and arrested for crimes for more than 25 years, serving communities throughout New York and New Jersey. Contact us today for a free consultation.
Resource:
nytimes.com/2017/05/01/opinion/who-is-a-criminal.html?mabReward=ACTM3&recp=7