If The ABA Adjusts the Definition of "Consent" In Sexual Assault Cases, The Burden in Court Could Shift from Guilty Until Proven Innocent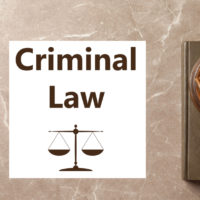 In August, the American Bar Association (ABA) will consider whether to adopt a resolution ("Resolution 114") urging all state legislatures to adjust their criminal definition of consent in sexual assault cases (rape cases) to the "affirmative consent" standard. Specifically, the resolution indicates that the ABA "urges legislatures and courts to define consent in sexual assault cases" as an individual expressly providing that consent in "words or action in the context of all circumstances."
In other words, the resolution requests that courts instruct juries that the victim did not consent simply because they did not "resist, verbally or physically," and never actually defines "sexual contact." In doing so, it essentially shifts the burden to the accused to prove that sex was consensual by making sex presumptively non-consensual unless evidence of consent is affirmatively produced, and arguably opens the door for the government to prosecute defendants for failing to receive permission in all circumstances. As a result, there is concern that it not only essentially presumes that the accused is guilty until proven innocent, but opens Pandora's box for abuse in prosecuting sexual assault cases.
Due Process Clause, Presumption Of Innocence, And Right To Remain Silent Would All Be Implicated
For that reason, criminal defense advocates and lawyers (as well as others who are in support of due process) have vigorously opposed the resolution; precisely because it shifts the burden of proof; and, in doing so, assumes guilt, which violates the due process clause of the fifth and 14th amendments, as well as the presumption of innocence. In addition, it potentially implicates the fifth amendment's right to remain silent (i.e. right against self-incrimination) because it essentially forces the defendant to testify in order to present proof that consent was provided.
Bringing College Campus Phenomenon Into Our Courtrooms
Affirmative consent standards have already been implemented in a number of campus disciplinary proceedings and this has raised concerns because hundreds of accused students have alleged that they were not provided even basic procedural protections before being found responsible for sexual misconduct. In addition, the standards have also proven to be confusing. This is especially concerning in terms of being brought into our courtrooms, where individuals could not only face losing educational opportunities as a result – as they do on campuses – but also face prison time.
Contact Our New York Criminal Defense Attorneys with Any Questions
If you have been accused of a violent crime such as sexual assault, contact our experienced New City criminal defense attorneys at the office of Phillip J. Murphy today to find out how we can help by providing our aggressive criminal defense services.
Resource:
wsj.com/articles/will-the-aba-reject-due-process-11565559212
https://www.phillipmurphylawyer.com/justice-department-announces-that-additional-federal-inmates-may-qualify-for-release-under-first-step-act/