Impersonating Other People In New York: Is It Illegal?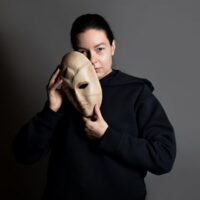 Can you go to jail for simply impersonating another person in New York? It depends. There are certain types of impersonation that are certainly illegal, and sometimes you can face serious legal consequences for pretending to be someone else. This means that before you decide to impersonate someone in New York, you should think long and hard about the potential legal consequences. If you're already facing charges for pretending to be someone else in New York, you know full well how serious these actions can be.
If you find yourself facing charges like criminal impersonation, you need to get in touch with a qualified, experienced criminal defense attorney at your earliest convenience. With help from a legal professional, fighting these charges becomes much easier. It's best to work with the best attorney you can find if you value your freedom, as the stakes are always high when there's jail time involved. The sooner you get in touch with an experienced defense attorney, the better.
Examples of Impersonation Crimes in New York 
On January 6th of 2022, the Department of Justice announced that a Manhattan man had been arrested for impersonating an unregistered agent of the Egyptian government. As per national requirements, all agents of foreign nations are required to register as such. This individual was essentially working as a spy, gathering prohibited intelligence and targeting the political opponents of Egypt's president. So while this individual wasn't necessarily impersonating someone else, he was falsely representing himself as an average person – when really he was acting on behalf of the Egyptian government as a foreign operative.
As a result, he was charged with one count of acting as an agent of a foreign government without notifying the Attorney General, which comes with a maximum sentence of ten years in prison. He was also charged with a related conspiracy charge, which comes with a maximum sentence of five years.
On January 12th of 2022, three drug dealers in the Bronx were charged with impersonating police officers. These individuals apparently posed as police officers during a home invasion, using their false identities to seize three kilograms of cocaine and a considerable amount of cash. They also handcuffed the owner of the apartment in front of his two minor children before making off with the drugs and $160,000 in cash. The criminals even tried to take the handcuffed resident out of the apartment building in handcuffs. However, the real police were called, and quickly arrested the fake officers. As a result, these individuals were charged with a wide range of crimes.
Enlist the Help of a Qualified Attorney Today 
If you are facing charges, contact New York criminal defense attorney Phillip J. Murphy. Over the years, we have helped defendants with a wide range of charges, and we understand the need for efficiency during this difficult period of your life. Get in touch as soon as possible, and we can immediately start working on an effective defense strategy.
Source:
justice.gov/usao-sdny/pr/manhattan-man-arrested-acting-unregistered-agent-egyptian-government-united-states