Incident Involving New York Teen Charged in Fatal Stabbing Raises Questions About Criminal Culpability of Witnesses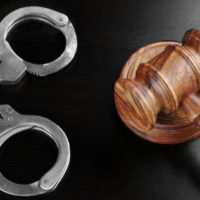 News headlines have been dominated by the story of an 18-year-old suspect here in New York who was recently arrested and charged in a stabbing death, and was reportedly surrounded by a crowd of 50 to 70 students during the incident, all of whom were allegedly taking a cell phone video of the attack as the 16-year-old victim bled to death on the ground. The suspect has pled not guilty to second degree murder charges, while police are currently looking for others involved, including those who filmed the incident.
The alleged crime not only raises serious questions about why individuals would choose to record such a thing instead of calling the police, but also whether those who recorded the incident and failed to report the crime can now be criminally charged. While, in New York there is no legal responsibility for any citizen to report a crime, there are exceptions: Under New York City law, a witness to a suspicious or violent murder must report it to a medical examiner, while, under state law, a witness cannot withhold information related to a kidnapping; amongst other provisions we discuss below.
Liability Through Accessorial Conduct in New York
Under New York state law, criminal liability for someone else's conduct can be imposed on another if they command, importune, intentionally aid, request, and/or solicit the defendant in engaging in such conduct, whereby there is no defense if:
They were unaware of the criminal nature of the conduct in question, or of the defendant's criminal purpose;
The other person has not been prosecuted or convicted of any offense based upon the conduct in question; or
The offense can only be committed by a particular group of people and the individual committing the offense is not in that class and, as a result, is "legally incapable of committing that offense in an individual capacity."
In addition:
A person cannot be held criminally liable for the conduct of someone else when their own conduct is incidental thereto (i.e. you can only be liable for any offense that you commit, not the conduct or offense committed by the other person);
When two or more people are found to be criminally liable for an offense that is divided into different degrees, liability is dependent upon culpable mental state; and
Corporations can be found guilty of an offense if they fail to "discharge a specific duty" that is imposed upon them by law. An individual can be found criminally liable for corporate conduct if they perform or cause to be performed the conduct in the name of the corporation to the same extent that they would have performed such conduct on their own behalf.
Contact Our New York Criminal Defense Attorneys If You Have Questions
If you have been arrested and charged with a crime, contact our experienced New York criminal defense attorneys at the office of Phillip J. Murphy to find out how we can help.
Resource:
npr.org/2019/09/19/762555041/teen-charged-in-fatal-stabbing-of-student-that-dozens-filmed-shared-on-social-me
https://www.phillipmurphylawyer.com/justice-department-announces-that-additional-federal-inmates-may-qualify-for-release-under-first-step-act/