Insurance Fraud Charges In New Jersey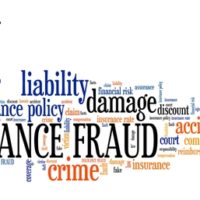 In early April, one New Jersey woman was charged with stealing more than $46,000 in workers' compensation benefits, a charge that comes with hefty criminal penalties and jail time. Specifically, a state grand jury charged her with second-degree insurance fraud and third-degree theft by deception, alleging that she used lies and deceit to continue to collect her deceased mother's monthly benefit checks for years after her death by falsely representing to New Jersey Manufacturers Insurance Group that her mother was still alive and living in a nursing home.
While second-degree charges in New Jersey carry a five to 10-year sentence and a fine of up to $150,000, and third-degree crimes carry a three-to-five-year sentence and a fine of up to $15,000, it is important to note that the indictment is merely an accusation at this stage, and the defendant is presumed innocent until proven guilty.
What Constitutes Insurance Fraud?
Insurance fraud is typically charged when someone knowingly omits a material fact or makes a misleading statement to an insurance company. If a claim is filed with an insurance company and any information in it misleads the insurance company into providing insurance funds, this is considered fraud, as is conspiring to conceal an important fact in connection with an insurance claim or payment made under an insurance policy, and issuing fake insurance policies and/or rate-fixing. In New Jersey, it is charged as a third degree felony, with the potential for multiple instances to be charged as a second degree offense with stricter penalties.
Insurance fraud is taken seriously in the state of New Jersey, with not only the insurance company's fraud prosecutor getting involved, but the Deputy Attorney General and Detectives also coordinating in the corresponding investigation. While New Jersey local and state prosecutors handle insurance fraud cases, the federal government can also prosecute insurance fraud under federal jurisdiction if criminal racketeering, mail fraud, or other federal offenses are involved.
Charges & Penalties
Charges and penalties under New Jersey's insurance fraud statute and health care claims fraud include:
Disability benefits fraud: considered to be theft;
False insurance card: up to 18 months in prison and $10,000 fine
Health care claims fraud: jail time is three-to-five years and fines up to $150,000 or five times the claim value;
Insurance application fraud: $5,000 fine;
Unemployment insurance fraud: considered to be theft; penalties correspond to amount stolen; and
Workers' compensation insurance fraud: up to 18 months in jail and a $10,000 fine.
New Jersey Criminal Defense Attorney
Being convicted of fraud crimes in New Jersey carries hefty penalties. Criminal defense attorney Phillip J. Murphy has been representing clients accused of crimes in New Jersey for more than 25 years. Contact us today to find out how we can help.
Resource:
insurancejournal.com/news/east/2018/04/03/485132.htm