Is Cryptocurrency Legal In New Jersey?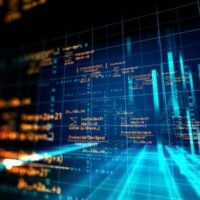 People are getting involved with cryptocurrency at an incredible rate, and residents of New Jersey are certainly participating in this new financial craze. But could cryptocurrencies become illegal in the future? Part of the appeal of digital currency is the fact that it's quite unregulated, and that it exists outside of the scope of the "big banks." But how long will this last? Over the past few years, lawmakers and investigative departments have been looking into cryptocurrency, and they are specifically concerned about its potential applications for money laundering and other criminal activity.
If you are facing money laundering charges or any other charges related to cryptocurrency, you need to get in touch with a qualified, experienced criminal defense attorney as soon as possible. These legal professionals can guide you towards a positive legal outcome and help you avoid a whole slew of legal consequences. Even if you believe that you're "safe" due to the anonymous nature of bitcoin, you should still consult with a defense attorney to make sure you have all your bases covered.
The DOJ's Interest in Cryptocurrency Dates Back to 2018 
The DOJ has been interested in the potential illegal applications of cryptocurrency since at least 2018 when they created a specialized Digital Currency Initiative as part of their Money Laundering and Asset Recovery Section. Two years later, they created a Cryptocurrency Enforcement Framework that detailed the various threats posed by cryptocurrencies. This framework also referred to laws that might be used to prosecute offenders who were using cryptocurrencies for illegal activities. In addition, the SEC has been making moves of its own, threatening to sue organizations for creating cryptocurrency lending programs.
The DOJ Has Created a National Cryptocurrency Enforcement Team 
On October 19th, it was reported that the DOJ had created a National Cryptocurrency Enforcement Team. This organization has several priorities, including:
The investigation of cryptocurrency-related crimes
Identifying areas within the cryptocurrency world where money laundering might occur
Identifying potential ransomware issues related to cryptocurrencies
Training and advising federal prosecutors and law enforcement agencies to investigate cryptocurrency crimes
Building relationships with the private sector to fight cryptocurrency crimes
How to Avoid Charges 
Money laundering is obviously illegal, and you should avoid attempting to use cryptocurrency to do this. With so many new initiatives by the government, getting caught is a much greater possibility than before. But what if you are a business that deals with cryptocurrencies? In this case, you should take greater care to adhere to financial compliance programs. You should also carefully monitor and report transactions that involve cryptocurrencies.
Enlist the Help of a Qualified Attorney Today 
If you need help from a skilled New Jersey criminal lawyer, contact Phillip J. Murphy. Over the years, we have helped numerous individuals fight a number of different criminal charges. With our assistance, you can avoid needless penalties for your involvement in cryptocurrency. Money laundering charges are quite serious, and new developments within the DOJ make these charges more likely for those involved in the crypto market. Book your consultation today, and we can develop an effective defense strategy together.