Is Gang Affiliation Enough To Land You In Prison?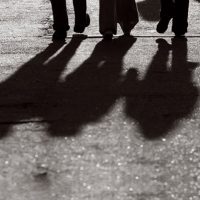 At first glance, it might seem like openly admitting to be a gang member is a sure way to land yourself behind bars. But as long as you aren't actually admitting that you are committing a specific crime, it may be very difficult for prosecutors to charge you with anything. Of course, authorities in New York will probably try to come up with some kind of charges against you if they know you're involved in organized crime – even if it's something as innocuous as tax evasion. This situation gets a little more complex when you add the RICO Act into the equation, however.
What Is the RICO Act? 
RICO stands for "Racketeer Influenced and Corrupt Organization." The law dates all the way back to 1970, and it was enacted to fight organized crime – although it specifically targeted the Italian mob in the beginning. The key aspect of RICO is that gang members can be charged with offenses even if they did not directly commit the crimes in question. Under this act, simply agreeing to the commission of the crime is enough to land a gang member in prison. The government must prove that two offenses were carried out in order to prosecute someone under the RICO act. Offenses mentioned under the RICO Act include:
Bribery
Kidnapping
Money laundering
Embezzlement
Drug trafficking
Prostitution
Murder
During the last few years, RICO has been used to target today's most active gangs, including MS-13 and the Hells Angels. Prosecutors in New York have been threatening to use RICO against MS-13 continuously – and sometimes they follow through on these vows.
"Being a Gang Member Is Not a Crime," Says MS-13 Member 
On July 23rd of 2023, it was reported that a gang member had adopted a very interesting strategy while facing a trial for racketeering and murder. His lawyer openly accepted the fact that his client was in fact a member of MS-13, but he stressed to the jury that this alone wasn't enough to convict him. Not only that, but the defense claims that he was not even remotely involved in the crimes in question, and that his only connection was being part of the same gang as those who actually carried out the offenses.
However, the prosecution argues that every single crime committed by the MS-13 section operating in Queens was assessed and approved by the defendant beforehand. This is a classic example of a RICO violation, if true. On the other hand, it seems that the only clear evidence of criminal activity comes from a witness who claims he was beaten by the defendant. None of the witnesses claim that they saw the defendant carry out any murders, although they claim that he ordered these attacks.
Where Can I Find a Qualified, Experienced Defense Attorney in New York? 
If you've been searching for a qualified, experienced New York criminal defense attorney, look no further than Phillip J. Murphy, Attorney at Law. Over the years, we have helped numerous defendants across the Empire State, including those accused of taking part in organized crime activities. With our help, you can fight for your rights and get started with an effective defense strategy. Reach out today to begin the legal process.
Sources: 
longisland.news12.com/ex-prosecutor-explains-how-rico-can-be-used-against-gangs-35282413
nydailynews.com/new-york/nyc-crime/ny-ms-13-trial-melvi-amador-rios-murder-julio-vasquez-20230724-7hh6azgh4vaoliuxdzee2jjvuy-story.html