Is New York Close To Legalizing The Recreational Use Of Marijuana?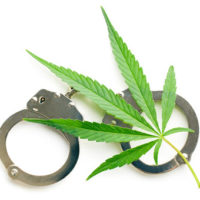 In January, Governor Cuomo ordered a study on the recreational use of marijuana to be conducted by the New York State Department of Health, noting possible legalization in nearby states like New Jersey. In doing so, many New Yorkers now posit that it is only a matter of time before readily available legal marijuana use is available in New York (and thus overly harsh penalties associated with the substance would no longer result in thousands sitting in jail every year).
The exact parameters of the forthcoming study remain unclear, however, with so many jurisdictions surrounding New York now legalizing recreational and medical use of the substance–combined with the potential tax revenue that legalization would bring–the chance of New York's drug laws changing to accommodate marijuana are noteworthy.
New York's History with Marijuana
New York's first pilot medical marijuana program was put in place in 2014 and revised in 2016, reportedly in order to better accommodate patients who rely on the substance. Since then, Cuomo tried to also reduce criminal penalties for those found carrying small quantities of marijuana (without a valid prescription), and signed a law into place allowing veterans to use medical marijuana in November 2017.
Federal Attorney General versus Northeast States
Federal Attorney General Jeff Sessions did recently throw a wrench into progress at the state level, reversing an Obama-era directive that encouraged prosecutors to leave states that legalized marijuana use alone.
Still, officials in New York and the rest of the Northeast appeared to "dig in their heels" in response, vowing to stick by the progressive, permissible policies. For example, New Jersey's new Governor Phil Murphy has made it clear that he wants to move quickly in making the recreational use of marijuana a reality in the state of New Jersey.
The potential tax revenue and public support only strengthen the incentives for states like New York: Colorado has reportedly collected over $500 million in tax revenue since it legalized marijuana, and experts have estimated that New Jersey could bring in around $300 million by legalizing the drug. In addition, according to a poll conducted in November 2017, New Yorkers favored legalizing marijuana 62 to 28.
New York Drug Crimes Criminal Defense Attorney
Still, it is very possible for you to be charged with possession of marijuana here in New York, as it has not yet been legalized. If you have been charged with a drug crime like this, you need to work with a criminal defense attorney who is experienced in practicing in New York, specifically. Because it has not yet been legalized, the repercussions of the accusation cannot be minimized.
Phillip J. Murphy has been representing defendants accused of drug crimes for more than 25 years. If you live in Rockland County, New York, or a surrounding area and have been accused of a drug crime, contact our office today to find out how we can help.
Resource:
vice.com/en_us/article/vby543/new-york-is-closer-than-ever-to-legalizing-weed