Is Public Nudity a Crime in New York?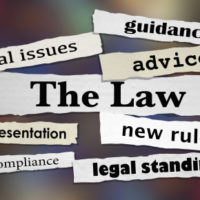 To some extent, it may seem completely unreasonable that nudity is a crime anywhere. After all, there is nothing strange or unnatural about the human body. That being said, people in New York may face criminal charges for being naked in public. The exact laws on this matter are somewhat complicated, and there are many factors involved. In addition, it's important the distinction between something being legal and something being "morally acceptable."
If you are facing crimes due to being naked in public, you should consider enlisting the help of a qualified, experienced criminal defense attorney in New York. These legal professionals are more than familiar with the exact laws that govern this matter, and they can help you avoid unnecessary penalties. While you'll rarely face serious legal consequences as a result of this crime, it always makes sense to fight for your freedom whenever possible.
Women in New York Can Be Topless 
Women in New York can legally be topless wherever it's legal for a man to be topless. In 1992, Penal law 245.01 was amended by the New York Supreme Court. The Supreme Court ruled that women could now legally go topless in public, citing issues of gender equality. That being said, many women have been mistakenly arrested by police in New York since 1992, and these women have often sued the police for damages.
When Can You Go to Jail for Public Nudity in New York? 
There are two notable crimes that pertain to public nudity in New York:
Public lewdness: If you expose the "intimate parts of your body in a lewd manner or commit any other type of "lewd act" in public, you may be charged with public lewdness. This is a class B misdemeanor.
Exposure of a person: If you appear in a public space with your intimate parts unclothed or exposed, you may be charged with exposure of a person. This is a violation, which means that the maximum penalty is 15 days in jail.
How to Avoid Jail Time For Public Nudity
There are significant grey areas that surround crimes relating to public nudity, and your attorney can take advantage of these inconsistencies to help you avoid legal consequences. We've already mentioned that women can legally be topless in New York, but there are other "exceptions" as well. Breastfeeding in public is never considered a crime. You also need to consider the exact definition of "public." If you're walking through the woods in the middle of nowhere while naked, you probably will not face a criminal charge. In addition, you can legally be naked if you're participating in a play, an exhibition, or some kind of protest.
Enlist the Help of a Qualified Attorney Today
Facing crimes such as public lewdness or exposure of a person is no laughing matter. You could potentially experience considerable legal consequences if you don't approach this situation carefully. Give yourself the best possible chance of a favorable legal outcome, and enlist the help of New Jersey criminal defense attorney Phillip J. Murphy. With a wide range of experience with various criminal cases, Murphy can help you fight for your rights and freedoms.
Resource:
refinery29.com/en-us/2013/08/51161/topless-women-nyc
https://www.phillipmurphylawyer.com/what-is-a-certain-persons-offense-in-new-jersey/