Is The Department Of Justice Seeking To Prosecute Everyone Who Is Anti-Trump For Criminal Activity?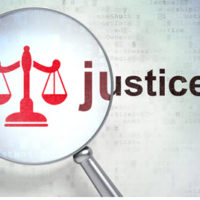 The Department of Justice is currently seeking 1.3 million IP addresses that accessed a website advertising inauguration day protests, i.e. the website of "Disrupt J20," which hosted information concerning organized protests on President Trump's inauguration in Washington, D.C. earlier this year. The justification for the search? That some of the protests turned violent, and this website is connected to the more than 200 people charged with felony rioting or destruction of property in connection with the event.
That means that if you clicked on this website—even if you weren't in any remote way even in attendance on inauguration day—you could now be a person of interest under this search. And they've obtained a search warrant. Web-hosting company DreamHost has thus far refused to comply with the warrant because it constitutes investigatory overreach and a clear abuse of government authority.
The Scope of the Warrant
In this instance, the Department isn't just seeking communications made by those actually charged with felony rioting or destruction of property, but rather the record of every American opposed to Trump who had an interest in visiting the site. This is particularly frightening, as the government has made zero effort to limit the warrant to any actual evidence of a particular crime having been committed. As many have pointed out, no real plausible explanation exists for such a broad search warrant.
Your First & Fourth Amendment Rights
As a citizen, you have rights under both the First and Fourth Amendments. The First Amendment provides you with the freedom of speech (as applies to the existence of this website, whose purpose was to allow people to organize free-speech-related activities). The Fourth Amendment protects everyone's right to be secure in their persons, houses, papers, and effects against unreasonable searches and seizures. It also provides that no warrants shall issue but upon probable cause.
As experts have pointed out, "the Fourth Amendment was designed to prohibit fishing expeditions like this" with respect to the current demand for the website's data, especially in this instance, where the Department is investigating a website that "served as a hub for the planning and exercise of First Amendment-protected activities."
This issue can sometimes become problematic when it comes to websites and determining what the correct level of particularity is when it comes to what the government is legally able to ask for. While the courts have allowed the government to obtain a suspect's email account, a collective set of records concerning an entire website is arguably so extensive that it goes beyond what the Fourth Amendment allows for. It is arguably akin to the police searching an entire apartment building instead of only one apartment with a single warrant.
The Importance of Knowledgeable Criminal Defense Attorneys
Ensuring that your civil rights are protected is important, arguably now more than ever. If law enforcement has violated your rights, you need to speak with an experienced criminal defense attorney right away. Contact the law office of Phillip J. Murphy; we've been protecting those unjustly accused of crimes for more than 25 years throughout New York and New Jersey.
Resource:
theatlantic.com/technology/archive/2017/08/department-of-justice-dreamhost-trump-visitor-logs-million-ip/536886/