Is The United States Now Regularly Arresting Asylum Seekers?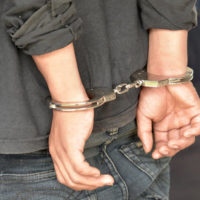 On June 13th, The New York Times highlighted one human rights victim's plight seeking asylum in the United States, only to be immediately placed in handcuffs and prepared for deportation.
Marco Coello was tortured by Venezuelan security services for joining a demonstration against the government, after which he fled to the United States seeking asylum. By the time he reached America, not only had his case been extensively documented by Human Rights Watch, but also by our own State Department in 2015.
Still, when he got here, Coello was immediately arrested and taken to a detention facility in preparation for being deported. Although assisted by a senator who took up his case, to this day, he could still be deported.
Guilty Until Proven Innocent
Coello's case is an example of just how far some authorities are going in fulfilling what appears to be a mandate from an administration that cares little for civil rights and justice. It is beyond unusual that Immigration and Customs Enforcement (ICE) officers would arrest an asylum applicant who is simply waiting for their asylum interview, as was the case with Coello.
In just the first three months of the administration (January through April), ICE officers arrested 40 percent more people than the same time period last year. And Coello wasn't the first or only asylum seeker to be taken to the Krome detention center.
Another asylum seeker—Denis Davydov—was on his way back to California after vacationing in an American territory (the Virgin Islands) when he was arrested, shackled and chained and sent to the detention center. Although his asylum case was pending, they refused to let him go because he technically appeared in the system as having overstayed his visa. Davydov too could still face potential deportation.
It Starts Somewhere Else…
Coello's troubles technically started with an earlier injustice: he was convicted of misdemeanor trespassing when he pulled over to sleep in a parking lot after becoming drowsy while driving. This is what was cited to as catching the attention of ICE, which described Coello as having a "misdemeanor criminal conviction" and, after allegedly not departing the country in accordance with his visa, according to ICE, violated the terms of his nonimmigrant status in the U.S. When Coello arrived at his asylum appointment, he was immediately passed off to ICE.
However, Coello will still have the opportunity to plead for asylum in immigration court. 
Criminal Defense Attorney Fighting Civil Injustice & Deportation
If you or a loved one has been arrested in violation of their civil rights and/or is unjustly facing deportation under the justification that they've committed a crime, you need to consult an experienced criminal defense attorney right away.
We can help. Phillip J. Murphy has been assisting criminal defendants throughout New York and New Jersey for more than 25 years. Contact us today for a free consultation and we'll get started helping you.
Resource:
nytimes.com/2017/06/13/us/asylum-torture-venezuela.html?_r=0