Judge Cracks Down: New York Police Eavesdropping On Criminal Suspects Without A Warrant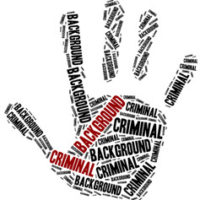 In an important decision protecting Fourth Amendment protections against unreasonable searches, during the week of November 15th, New York Justice Martin P. Murphy (New York State Supreme Court) made a groundbreaking decision announcing that police officers first need to obtain an eavesdropping warrant to track the cellphones of criminal suspects. This officially raises the bar in New York for the use of surveillance devices.
The case involved the New York Police Department, who was found to have improperly honed in on a suspected murder suspect last year when they intercepted his cellphone signals without first obtaining a warrant, claiming that they had probable cause that he had committed a crime. And while the Department's deputy commissioner of legal matters denied that the police had tracked the suspect's phone, the prosecutors conceded that they had.
Overturned Convictions – Unreasonable Search
This decision could have huge implications for thousands of cases that are pending and involved police gathering evidence using these tactics, but it isn't the first; rather, it simply adds to growing pushback against infringement of people's rights via these devices: In September, a federal appeals court in Washington DC also overturned a conviction on the basis that the suspect's Fourth Amendment rights had been violated when police had used a "cell-site simulator" (aka a tracking device) without first obtaining a search warrant.
"Eavesdropping Warrants"
Previously, the Department had operated under the assumption that an eavesdropping warrant was only needed under circumstances that involved comparing the content of different calls or messages when their tracking devices did not allow them to record that information. The Department's use of these cell-site simulators was essentially shrouded in secrecy until documents obtained demonstrated the Department's prolific use of the devices, including while investigating the most serious offenses (which carry the most serious penalties), such as murders, rapes, robberies, and shootings. The technology is the size of a suitcase, and effectively acts as a cellphone tower, tracking nearby cellphones and also capturing texts, calls, emails, and other cellphone data.
Impacts on New York Prosecutors
The New York Judge's decision is noteworthy in that it limits the use of these devices against the nation's largest police department, and will inevitably force prosecutors to meet a higher standard in tracking cell phones as well.
The decision is also notable in that it is a clear statement that technology is covered under Fourth Amendment protections against unreasonable searches, and it has to be reviewable in a "fair and open way" by the courts and the defense. Historically, prosecutors in New York never even acknowledged when the devices were used on suspects, keeping everyone in the dark.
New York Criminal Defense Attorney Experienced In Fourth Amendment Unreasonable Searches
If you are facing criminal charges and have been the victim of an illegal search, you need to speak with an experienced criminal defense attorney right away to ensure that your rights are protected. We serve clients throughout New York, with an office in New City. Contact us at the office of Phillip J. Murphy today for a free consultation.
Resource:
nytimes.com/2017/11/15/nyregion/brooklyn-judge-stingray-cellphone-tracking.html