Judge Rules That New York City's Airbnb Laws Violate Fourth Amendment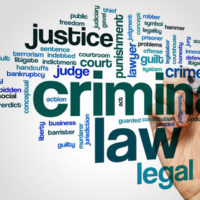 New York City has, for years, viewed Airbnb rentals as a hotbed of illegal activity and tried to ban and/or heavily regulate and restrict this rental activity. A law was passed in July 2018, and designed to go into effect in February 2019, which would have required that Airbnb and similar vendors provide New York City officials with a significant amount of (arguably private) rental information in an effort to help the state determine who is violating short-term rental. Airbnb and Homeaway, a similar vendor, challenged the law, claiming that it violated the Fourth Amendment protection against illegal search and seizure. In early January, a federal judge agreed with them, and blocked the law from going into effect.
Many are now calling this a victory not only for Airbnb, but for thousands of New Yorkers who could be at risk of suffering illegal search and seizure in their homes and violations of privacy, in general. In addition, a number of people feel that it is within their rights to rent out their apartments in an effort to help make ends meet. In fact, Airbnb used this argument against the city, arguing that the law currently does not distinguish between commercial operators–like high end hotels–and ordinary people simply using the company's home sharing platform to supplement their income, which is unreasonable.
In New York, Airbnb Is Good Business
According to some of the research out there,those who make the most money off of sites like Airbnb are, in fact, more similar to commercial operators who lease out multiple apartments or private rooms at once as opposed to the homeowner simply renting out one room in their home. However, it is possible that this has to do with the Multiple Dwelling Law, which prevents rentals for less than 30 days in a number of New York City buildings. This essentially means that casual home sharers are probably technically operating as "illegal hotels."
Airbnb has taken issue with this research, instead pointing out that most of New York City hosts listed their primary residence on Airbnb, and more use their earnings to afford their own apartments, where they permanently live.
Judge's Decision Focuses on Whether City Has Justified Reasonable Search & Seizure
The judge didn't go so far as to comment on whether or not most Airbnb listings and business in general had reached commercial levels, but instead focused on the fact that the city had not cited any valid reason that their requirements were justified as reasonable search and seizure, especially since it does not require other private businesses provide similar levels of detail.
Contact Our New York City Civil Rights Attorneys
If you live in New York and feel that the law or law enforcement has violated your constitutional rights, contact our experienced New York criminal defense and civil rights attorneys at the office of Phillip J. Murphy today to find out how we can help.
vox.com/the-goods/2019/1/9/18174095/airbnb-lawsuit-new-york-city