Juveniles Abandoned In Our Criminal Justice System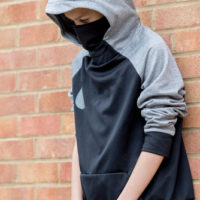 While many realize that it can be challenging for those without the resources to obtain justice in the criminal system in our country, most likely do not know that it is an even bigger challenge for our country's juveniles, specifically, as, according to a new analysis, they are largely left to navigate the legal system entirely on their own, with judges who view them more as liabilities than individuals.
In many of these circumstances, young juvenile offenders are denied court-appointed attorneys (which they have a right to; similarly to the concept of indigent defense and due process) due to overly strict rules governing access to public justice services like these. In other words, in the eyes of the court, being young is not the same as being without financial means.
Fifth Amendment Rights Regularly Denied
The Fifth Amendment dictates that no person shall be held to answer for a crime, nor deprived of life, liberty, or property, without the due process of law. But how many juveniles are aware that they have these rights?
As highlighted by the analysis, this is a significant issue when 43 states allow children to waive their right to counsel without consulting an attorney first and only 11 states provide children accused of an offense with an attorney, regardless of financial status. Perhaps most shockingly, no state guarantees an attorney when a juvenile is being interrogated. The result is that children with families who do not or cannot hire private attorneys to represent them are often left stuck in the system and are more likely to serve time in prison. Within one day, a 12-year-old could get bullied by officers and pressured into a confession; without ever speaking with their parents or an attorney.
The Face of Injustice
Most of us who work in criminal justice know that a major reason juveniles end up in the system in the first place is due to a lack of basic services for both social and mental health support in their communities. One story highlighted by the article draws attention to just what a significant issue this is; where a 17-year-old with cognitive disabilities who was erroneously arrested for armed robbery and interrogated for two hours; told 42 times that there was evidence of guilt—including eyewitnesses—when there was not; until finally, the child threatened to kill himself and gave up, providing a false confession and facing 45 years in prison. As an innocent.
Contact an Experienced Juvenile Defense Attorney
Don't let yourself or your child get lost in the system due to a lack of legal representation. When young people have access to counsel, their attorney can hold the system accountable. Contact the office of Phillip J. Murphy to find out how we can help. Our criminal defense attorneys serve families throughout New Jersey and New York.
Resource:
thenation.com/article/our-criminal-courts-are-failing-juvenile-defendants/