Landlord Faces 23 Counts Of Sexual Assault For Offering Rent In Exchange For Sex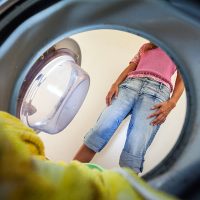 As a landlord, you have serious power over your tenants. Many people in New Jersey are desperate for reliable shelter, especially in an era when rents are increasing due to inflation and housing shortages. But what happens when you take advantage of that desperation? What happens when you offer to reduce or eliminate rent in exchange for sexual favors? As one landlord has discovered, this can lead to serious legal consequences.
Landlord Faces Consequences for a Range of Sexual Offenses 
On December 22nd, it was reported that a Mountainside landlord was facing a total of 42 counts of various sexual offenses for misconduct against tenants. These offenses allegedly occurred over a 30-year-period, and they mostly involved exchanging lowered rental fees for sexual favors. The 75-year-old was indicted for 23 counts of sexual assault and 19 counts of criminal sexual conduct. These are second-degree crimes and fourth–degree crimes, respectively.
Both male and female victims were targeted, ranging in age from 22 to 61. The landlord owns a total of 18 residential properties across Elizabeth. According to the police, this individual targeted individuals who were homeless, facing eviction, or struggling to pay the bills. Not only did this landlord allegedly offer reduced rent for sexual favors, but he also threatened to evict or retaliate against anyone who refused his advances.
The landlord is already facing civil lawsuits for these offenses, as this constitutes a form of "quid pro quo" sexual harassment under federal law. But this is also spiraling into criminal charges that could see the landlord behind bars for the rest of his life.
Landlords Can Face Consequences Even for Consensual Acts 
One thing you need to understand about this situation is that landlords can experience legal consequences even if sex acts were consensual. This is because landlords are in a position of power and influence over their tenants, causing tenants to feel like they have no choice but to accept sexual advances. The logic is that if they refuse, they will be thrown out of their homes – so the acts cannot be consensual under any circumstances. This is definitely something you need to keep in mind if you wish to begin a romantic relationship with one of your tenants. The smart thing to do is to end your business relationship with the tenant before starting a relationship.
Where Can I Find a Qualified Criminal Defense Attorney in New Jersey? 
If you're facing criminal charges as a landlord, you need to get in touch with a qualified New Jersey criminal defense attorney as soon as possible. Book a consultation with Phillip J. Murphy, Attorney at Law, and you can get started with an effective defense strategy right away. The truth is that many jurors and courts in New Jersey will automatically feel biased towards tenants, as these individuals are always seen as the "underdogs." This is why it's so important to hire the best criminal defense attorney you can find in the Garden State. Reach out today to get started.
Sources:
mycentraljersey.com/story/news/crime/2022/12/22/joseph-centanni-mountainside-nj-landlord-sex-for-rent-indictment/69748559007/
hud.gov/program_offices/fair_housing_equal_opp/sexual_harassment#:~:text=Quid%20pro%20quo%20harassment%20occurs,she%20has%20sex%20with%20him.