Law Proposed In New Jersey Requiring Pet Groomers to Be Licensed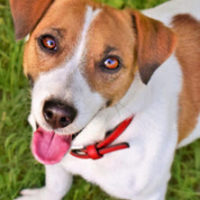 Pending legislation in New Jersey known as "Bijou's Law" would force pet groomers to be licensed, or otherwise face strict sanctions. The legislation was born out of a tragedy that occurred, whereby one woman's dog died at a grooming session, inspiring her to push for changes and require that groomers not only get licensed, but to also set up a nine-member board to regulate the industry and establish testing as a prerequisite for obtaining a license.
According to reports, approximately 50 dogs have died over the last few years at grooming facilities, and approximately 5.5 million pets are groomed each year throughout the country. New Jersey would be the first state to regulate pet grooming under the measure. The bill now goes to the assembly, where a companion bill is also awaiting action in the state senate.
The Proposed Law
The proposed title of the law is the "Pet Groomers Licensing Act," and defines pet grooming as the act of bathing, brushing, clipping, or otherwise styling a pet. It would create a New Jersey State Board of Pet Groomers within the Division of Consumer Affairs in the Department of Law and Public Safety. The Board would be composed of several public members, pet groomers, and licensed veterinarians—all appointed by the Governor—and with a term limit of three years, with no more than two consecutive terms. The law instructs Board members to "ensure [that] the proper conducts and standards of examination" have been followed and fail to renew, revoke, or suspend the license of any pet groomer who violates the provisions of the law.
If the law passes,  it will be illegal to attempt to practice, hold oneself out as being able to practice, or engage in the act of practicing pet grooming unless you are licensed in accordance with the law, and all groomer licenses would be issued for a two-year period. The Board would also promulgate rules and regulations governing continuing education requirements as a condition of license renewal. Groomers would also need to be at least 18 years old and of "good moral character."
 Concerns from New Jersey Groomers
A number of groomers throughout the state are concerned—not necessarily in opposition to requiring that groomers be licensed—but more about the right way to go about creating a licensing scheme and what the penalties might be for noncompliance, as well as any other potential violations. They have also expressed concerns about the financial consequences and background requirements for the Board members.
Contact Our Attorneys in Bergen County with Any Questions
If you are concerned that you could be held liable for potentially operating your business without a license or for any other offense, it is always a good idea to speak with an experienced criminal defense attorney right away. Contact our Bergen County criminal defense attorneys at the office of Phillip J. Murphy today to find out more.
Resources:
kywnewsradio.radio.com/articles/news/new-jersey-could-soon-require-pet-groomers-be-licensed
njleg.state.nj.us/bills/BillView.asp?BillNumber=A3044