Leaders in New Jersey Want To Help Expunge Criminal Records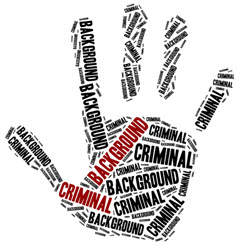 On October 25th, New Jersey Senator Raymond Lesniak, Roselle Mayor Christine Dansereau. Linden Mayor Derek Armstead, and other state leaders held a press conference offering advice about how New Jersey citizens can expunge their criminal records. Sen. Lesniak is currently working on several pieces of legislation which aim to provide New Jersey residents who have had trouble obtaining jobs due to their prior criminal records.
Subsequent to this press conference, a seminar titled "Help, Healing, and Hope" was held on October 29th to try and provide that support via special programs the state is offering. This event also provided information concerning reinstating your driver's license, obtaining a certificate of rehabilitation, child support legal issues, and opening up a dialogue with local law enforcement.
Current Procedural Laws Regarding Expungement of Crimes in New Jersey
Many people likely do not realize that, with the assistance of a criminal defense attorney in New Jersey, it is entirely possible to have your criminal record expunged, typically after you participate in a state program. As of April 18, 2016, courts in New Jersey are authorized to order the expungement of all records relating to all prior arrests, convictions, detentions, and proceedings for any Title 2C offense after the person has been successfully discharged from a term of special probation. This includes non-violent offenders who've been convicted of drug-related charges.
The new law also continues the five-year public interest exception regarding the standard 10-year eligibility requirement, but authorizes the court to order the expungement of up to two convictions for disorderly conduct, along with the expungement of the crime. In other words, when someone is seeking an expungement for a crime and any disorderly conviction, the eligibility time standard is 10 years, or five years if there is a "public interest" finding, from the date of the most recent conviction, payment of fine, successful completion of parole, or release from incarceration (whichever is later).
However, each conviction seeking to be expunged must be accompanied by a separate, verified expungement petition filed with the court. If you have been convicted of a prior or subsequent crime, you will need to seek expungement of all eligible convictions (with the assistance of your attorney in order to ensure that you are following the correct procedural route). In addition, the law allows everyone to seek the expungement of up to three disorderly persons (or petty disorderly persons convictions) in a single application to the court (note that this "application" is different from the verified petition, which must accompany each separate conviction that is part of one application).
New Jersey Expungement Attorney
If you are seeking assistance in expunging your record, contact us today at the office of Phillip J. Murphy. We've been serving communities in New Jersey for years, and have a solid reputation established for assisting individuals in obtaining a fresh start by expunging their criminal records. It is only fair that everyone has a fair chance at employment, and clearing your record is often the first step to obtaining this chance.
Resources:
njtoday.net/2016/10/28/lesniak-talks-crime-prevention-re-entry-expunge-criminal-records/
judiciary.state.nj.us/mcs/legis/pl2015_c261.pdf