Lying To Investors Can Put You In Prison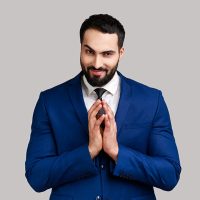 We live in a world where investors are constantly searching for the next big thing. We've all seen how profitable an idea can be – whether it's Apple's first iPhone or Tesla's first electric car. But what happens when your idea is just that – an idea. What happens when it's nothing more than an idea, and the technology to create your product doesn't actually exist? What happens when you hide this from investors and promise them that your product is just a few months away from the market? As the Theranos "entrepreneur" Elizabeth Holmes will tell you, there are serious consequences for this type of behavior.
CEO of Fake Nanotechnology Company Gets 4 Years in Prison 
On May 4th, the Justice Department announced that the founder and CEO of a nanotechnology company had been sentenced to 48 months in prison. This was after he had been convicted of securities fraud, wire fraud, and conspiracy. It all started around 2013, when the defendant founded a company called Nanobeak. Over the next few years, the defendant told investors that he had developed a new type of breathalyzer that was capable of detecting not only narcotics in human breath, but also cancer.
As the years went by, investors provided the defendant with about $7 million. But there was one problem: The technology didn't even exist. Nanobeak was nothing more than a name, and its only possible source of income was from investors. The Justice Department says that the defendant converted investor funds for his own personal use.
The investigation also uncovered a plethora of additional lies. The defendant told investors that he had undergraduate and graduate degrees in physics from New York University. He also told them that had earned a business degree at MIT. To keep investors interested, he promised them that the company would soon have an IPO that would give them substantial profits. But an IPO was never on the cards, and the defendant had never even finished college.
The defendant apparently used the $7 million to cover his children's private school tuition and pay off his mortgage. He also splurged on jewelry and cars. In addition to his prison sentence, the defendant was ordered to pay over $7 million in forfeiture. It's not clear how this individual believed that he could get away with this crime. Perhaps he believed his own lies.
Where Can I Find a Qualified Defense Attorney in New York? 
If you're facing similar charges, it's best to get in touch with a qualified, experienced New York defense attorney as soon as possible. Choose Phillip J. Murphy, Attorney at Law, and you can approach this difficult situation in a confident, efficient manner. Rest assured that fraud and related offenses can put you in prison, and you should mitigate potential consequences to the greatest extent possible. Book your consultation today to get started with an effective defense strategy.
Sources:
businessinsider.com/theranos-founder-ceo-elizabeth-holmes-life-story-bio-2018-4
justice.gov/usao-sdny/pr/former-founder-and-ceo-nanotechnology-company-sentenced-48-months-prison